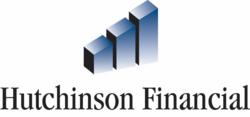 a shockingly small percentage actually has a written plan
Little Rock, Arkansas (PRWEB) June 22, 2013
Financial stability is a top priority for many Americans, but a large percentage of the American population doesn't have a formal financial plan, according to Eric Hutchinson, President of Hutchinson Financial, Inc.
Hutchinson Financial's educational video, "Why a Personal Financial Plan Could Be Your Ticket to Financial Success!" featured in the company's Financial Briefing Video Series, addresses the importance of creating a written financial plan.
"The reality is that many Americans spend more time planning their next vacation then they do planning their financial affairs," Hutchinson said. "A shockingly small percentage actually has a written financial plan."
Like most big projects or decisions in life, having a plan for financial security is imperative. Prospective homeowners never build a house without architectural drawings and plans, and families do not begin road trips without a map. Planning for future finances requires the same preparation and attention to detail.
Hutchinson said there are five important segments to review and include when generating a financial plan:
1. Risk Management – This includes a review of current insurance coverage, including homeowners, automobile, health and disability insurance, as well as umbrella liability. When planning for financial success in the future, one should first know what is covered by insurance and what is not.
2. Estate Planning – The estate planning aspect of a financial plan includes documents like wills, trusts, powers of attorney, living wills and health care proxy statements.
3. Taxes – This section encompasses income tax returns, tax planning strategies, and a review of opportunities to save on taxes.
4. Investments – All investments should be taken into consideration when creating a written financial plan.
5. Retirement Planning – One should review his or her employer's retirement plan carefully, while also assessing long-term personal goals and life dreams.
It is important to have a comprehensive plan, including all five aspects, in writing, Hutchinson said. Certified Financial Planners, like those at Hutchinson Financial, can assist with creating these types of plans.
"There's an old saying that if you don't know where you're going, you're likely to end up someplace else; it's certainly true with financial issues," Hutchinson says in the Financial Briefing Video.
View the full video, "Why a Personal Financial Plan Could Be Your Ticket to Financial Success!" at HutchinsonFinancialinc.com.
Hutchinson Financial
Hutchinson Financial, founded in 1988, is an Independent Registered Investment Advisory firm based in Little Rock, Arkansas. Hutchinson Financial, Inc. is a fee-only financial planning firm committed to helping all clients reach their individual financial goals. All Hutchinson team members who provide financial planning services and investment advice to clients have professional credentials such as Certified Financial Planner, Chartered Retirement Planning Counselor, Chartered Financial Consultant, Chartered Life Underwriter, or Accredited Investment Fiduciary. To learn more about Hutchinson Financial, Inc., please visit http://www.hutchinsonfinancialinc.com/.