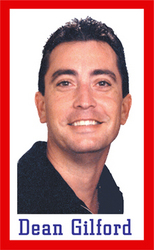 "There have been many rebate or tax credit programs, offered as part of the economic stimulus, that homeowners just don't know about."
Sherman Oaks, CA (PRWEB) February 2, 2011
The Valley's most beloved Heating, AC & Electrical Contractor Dean Gilford, launched a new Blog today to answer common home repair questions and to make people aware of money saving opportunities that everyone needs to know about. The Energy Efficient Mortgage, for instance, allows homebuyers to perform up to $25,000 worth of home improvements and pay for them over 30 years with energy bill savings.
"My customers call me Uncle Dean," laughs Gilford. "They say that knowing me is like having an Uncle in the business." And it's true, after 25 years serving home owners, customers call daily to ask a myriad of questions about new furnaces or air conditioners, zoning systems, digital thermostats, energy efficiency rebates, financing, and to ask advice about problems they may be having with their HVAC or electrical systems.
"Why is my light switch hot to the touch? Which is the best attic fan? Do I have to pull a permit when I change my condenser coil?" People seeking home repair advice from someone they trust keep the phones at Kilowatt ringing off the hook.
"There have been many rebate or tax credit programs, offered as part of the economic stimulus, that homeowners just don't know about." Dean says seriously. "Last year I helped my customers get $3,500 back when they installed energy star heating or air conditioning equipment."
Dean wanted a way to make people aware of the opportunities before the money runs out. So he launched a blog that he can update easily with current information.
The blog is accessible from Kilowatt's main site; KilowattAC.com or you may visit it directly by going to Los-angeles-air-conditioning.blogspot.com
The main blog is about air conditioning but there are different pages for heating, electrical, and solar which answer questions and give information about home HVAC systems, furnaces, wall heaters, air conditioners, ducting, grills and registers, ventilation, humidifiers, air purifying systems and air filters. They will also be updated frequently about money saving opportunities as they become available. Homeowners can sign up to follow the blog, comment, or ask questions.
For more information about Los Angeles based Kilowatt Heating, Air Conditioning & Electrical visit the company's website at http://www.kilowattac.com or call Dean Gilford at (818) 780-0701, for a free estimate or advice.
# # #