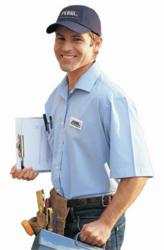 HVAC Seattle provides high quality services in the Seattle and Snohomish County areas
Seattle WA (PRWEB) January 21, 2013
HVAC Seattle has been providing quality HVAC services for over 10 years in the Pacific Northwest area. They've recently launched the newest addition to their business, a new website. "The website is a great addition to our business," says the HVAC Seattle owner, "we expect to develop our company into a strong service for Seattle and local communities in the Snohomish County."
HVAC Seattle provides a unique service to their customers through high quality service and certified HVAC technicians that can get the job done right the first time. According to their website they claim 100% satisfaction guaranteed. Their service technicians are easy to work with as well. One customer was delighted after using their services claiming that the company technician acted very professional and courteous.
Hiring a certified technician is important. If a consumer hires a non-certified Seattle heating company to do their work they run the risk of not being covered if something is broken during the installation process. Most states take certification very seriously and will also fine the owner if it is found out they hired a non-certified technician to do their work. Saving a few bucks on labor can not only leave home owners and business with a big headache but can leave them with a hefty bill for the second rate service. In the end, it's much better to hire a company that is established, has a good reputation, and provides certified technicians to complete each job.
About HVAC Seattle
HVAC Seattle provides high quality services in the Seattle and Snohomish County areas. Their team of certified technicians has successfully helped thousands of homeowners stay comfortable in the winter and summertime with quality HVAC systems.