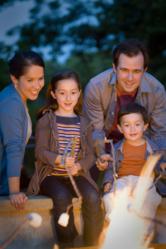 It is only through their effort and commitment that we have earned this ranking among such long-established family destinations so early in our history. - Steve Dewire, General Manager
Lost Pines, TX (PRWEB) July 22, 2011
Hyatt Regency Lost Pines Resort and Spa has, for the second consecutive year, made Travel + Leisure's "Best Family Hotels" list and retains the top spot for a Texas property. Hyatt Regency Lost Pines achieved a score of 92.31 (vs. 91.58 in 2010) to earn 23rd place on the list of 50 "Top Family Hotels in the U.S. and Canada" as voted by Travel + Leisure readers. The family-friendly resort located be-tween Austin and Bastrop is one of only three Texas properties that were selected for inclusion on this prestigious list and the only one from the Central Texas region.
"To have received this recognition two years in a row is a particularly great honor and a testimo-ny to our staff. It is only through their effort and commitment that we have earned this ranking among such long-established family destinations so early in our history," stated Steve Dewire, General Manager, Hyatt Regency Lost Pines Resort and Spa. "Since the resort's opening just five years ago, we have strived to create an environment that sincerely welcomes all of our guests with authentic hospitality while offering an extensive variety of entertainment, recreation and nature-based activities that engage guests of all ages," Dewire added. "We are also very fortunate to have the city of Bastrop as our neighbor and community partner. In 2010, the National Trust for Historic Preservation named Bastrop a Distinctive Destination. And the residents and businesses extend a warm welcome that enhances the guest experience."
Hyatt Regency Lost Pines claims a beautiful and secluded location on the banks of the Colorado River that appeals to families who find the property naturally conducive to exploration, discovery and learning. The resort has integrated local and regional history, flora and fauna education, astronomy and even domesticated livestock into its programming. Stargazing on the driving range at Wolfdancer gives a breathtaking glimpse at the expansive Texas nighttime sky. The "Be Kind to Texas Animals" program introduces guests of all ages to Texas wildlife such as the American Alligator, a box turtle, and a non-venomous snake in hands-on education sessions.
A pop-ular attraction of the Austin, Texas resort are its animal mascots: Julius, Caesar, King and Lady (two Percheron draft horse teams); their sidekicks, T-Bone and Ribeye (longhorn steers); and Hoss (a 130+ pound Newfoundland pup). Julius and Caesar provide guests with a tour of the property via a giant wooden wagon while T-Bone, Ribeye and Hoss entertain guests with meet and greets throughout the resort. The longhorns have been saddle-broken and allow guests to sit on their backs for some truly memorable family photos. New this year to the Lost Pines animal welcoming committee are Trooper and Captain (miniature donkeys) along with Yogi and Boo Boo (alpacas).
Hyatt Regency Lost Pines also offers championship golf, adult and youth spas, horseback riding, archery and skeet shooting. A partnership with McKinney Roughs Nature Park also provides guests the opportunity to kayak, river raft, zip line, climb a rock wall or hike 18 miles of trails connecting the resort and the park. Camp Hyatt provides an enter-taining option for children between three and twelve years of age with supervised games, indoor and outdoor activities, and nature-based crafts. There are also many options for fun in the sun and water at the Crooked River water park with its 1,000-foot flowing river pool, an activity pool, two-story water slide, beach, splash pad, adult pool, whirlpools and poolside bar and grill.
About Hyatt Regency Lost Pines
Situated along the banks of the Lower Colorado River just outside Austin, Texas, Hyatt Regency Lost Pines Resort and Spa features 491 guest rooms, more than 60,000 square feet of indoor meeting space and over 230,000 square feet of outdoor function space including a pavilion and amphitheater. The resort offers guests a true, luxurious wilderness escape located on over 400 acres of diverse Texas terrain adjoining the 1,100-acre McKinney Roughs Nature Park. Ameni-ties include Wolfdancer (an Arthur Hills designed 18-hole golf course), Spa Django, Wild Hare Youth Spa and Renegade Trailhead equestrian facility. In addition to golf and horseback riding, guests may enjoy floating down the Crooked River, hiking along 18 miles of trails, kayaking and rafting on the Colorado River and a nightly roasting of s'mores at one of the outdoor fire pits. The resort features weekly live music and boasts seven on-site dining options offering everything from a light snack to a fine dining experience. For reservations or information contact Hyatt Regency Lost Pines Resort and Spa at 512-308-1234 or visit us at http://www.lostpines.hyatt.com.
###