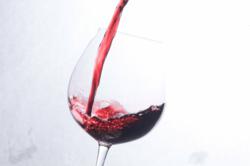 Scottsdale, AZ (PRWEB) August 30, 2012
Center Stage Bar is doing its part to help "save our planet" by introducing its "Wines on Tap," while offering a wine product that is at its peak, right from the barrel and into the keg. The wine is blanketed with an inert gas that keeps it fresh, not allowing it to be exposed to oxidation, thus no spoilage.
"Not only are we staying relevant to contemporary times with this modern approach to the blending, processing and packaging of the wines," said Carlos Morales, the Scottsdale resort's Director of Food and Beverage, "but it is very much in keeping with our resort's Environmental Program and the three pillars of Hyatt's Food and Beverage philosophy- healthy people, a healthy planet and healthy communities."
There are approximately 26 bottles worth of wine in a keg, which saves more than two cases worth of glass, cork, cartons and labels. With wine on tap, there is no waste. Empty kegs are returned for washing, sterilization and refilling. There is a short travel time in temperature controlled containers. It has a consistent quality from the time the keg is first tapped to the very last glass. "As consumption increases, we need to be responsible to our resources," states Morales.
The Scottsdale hotel's keg wines offer quality, value and a sensitivity to our environment, and are a wonderful complement to our 375-label Wine Spectator award-winning wine list. In Center Stage Bar, tap wine offers a perfect alternative for its wines served by the glass. "We are excited to see both boutique and established wineries embracing this new medium," said Morales.
Our current offerings include: Gotham Project – Columbia Valley, Washington and Monterey, California; Copain – Mendocino, California and Imprint Cellars – Alexander Valley, California.
About Hyatt Regency Scottsdale Resort and Spa at Gainey Ranch
One of Arizona's premiere resorts, the Hyatt Regency Scottsdale Resort and Spa at Gainey Ranch is 27 acres of luxury and recreation framed by Scottsdale's spectacular McDowell Mountains in the heart of the Southwest. Guests of this 493-room destination property can enjoy the region's most extensive resort amenities – from a 2.5-acre water playground with 10 swimming pools and a sandy beach, to five diverse restaurants, 27 holes of championship golf, world-class tennis and the spectacular Spa Avania.
Other highlights include the Native American Learning Center and the kid-friendly Camp Hyatt Kachina, which brings the Southwest alive with incredible encounters with birds of prey, snakes, lizards and more.
Hyatt Regency Scottsdale Resort and Spa's lobby and Center Stage Bar offer uninterrupted views of the spectacular McDowell Mountains through moveable glass walls. Just another reason for guests from around the world to visit the gem of the Scottsdale desert.
For reservations, call 800-55-HYATT or visit http://scottsdale.hyatt.com.