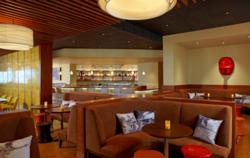 This renovation marks a new chapter for the resort, one in which we will emphasize a return to classic Hawaiian hospitality
(PRWEB) November 03, 2011
Hyatt Regency Waikiki Beach Resort and Spa proudly debuts a $13 million renovation that has reinvigorated the property's third floor common areas, unveiled two exciting destination restaurants, a refreshed poolside lounge and bar, upgraded pool deck, and an entirely new Regency Club Lounge. To celebrate the upgrades, the Waikiki hotel and resort is offering a special deal starting at $219 per night, bookable through March 15, 2012 for travel through March 31, 2012.
The special Waikiki WOW offer includes overnight accommodations at the Waikiki Beach resort (with a minimum three-night stay) and a 20 percent discount on food and non-alcoholic beverages at Japengo, the property's newest restaurant, which opened at the end of October; or Shor American Seafood Grill, which debuted in June (offer good for dinner at Japengo or Shor). The deal also offers a complimentary one category room upgrade. For more information or reservations, call 808.923.1234 or visit http://www.waikiki.hyatt.com. Booking code: WWOW.
"This renovation marks a new chapter for the resort, one in which we will emphasize a return to classic Hawaiian hospitality," said General Manager Jerry Westenhaver. "All of the upgrades to the property provide a luxurious, modern backdrop to new cultural programming designed to give travelers an authentic taste of Oahu."
Highlights of the extensive multi-phased renovation include:
Japengo Restaurant
Hyatt Regency Waikiki Beach Resort and Spa's newest signature restaurant, Japengo, debuted in late October and is the talk of Waikiki, featuring flavors from Thailand, Japan, Vietnam, Korea, China, and more. Japengo brings an exciting new dining and nightlife destination to Waikiki's diverse culinary scene and emphasizes Pacific Rim cuisine, rolled-to-order sushi and handcrafted cocktails.
SWIM Poolside Bar
The full-service outdoor patio and poolside bar SWIM features signature cocktails, light fare, live entertainment by premier Hawaii musicians, and unparalleled views of iconic Waikiki Beach.
Shor American Seafood Grill
Shor American Seafood Grill, the property's new open-air, ocean view restaurant showcases the freshest local, sustainable seafood and shellfish, as well as meat dishes and seasonal, local produce. Shor participates in Monterey Bay Aquarium's noted Seafood Watch Program, which provides recommendations to chefs and consumers on the most environmentally sustainable seafood choices. The restaurant's culinary team has crafted breakfast and dinner menus that span the classics (Shor Benedict) as well as innovative, contemporary dishes (Roasted Monchong) at a variety of price points. A vast open-air terrace offers plentiful seating above Kalakaua Avenue, with a generously-sized, backlit bar that offers front-row seating for unparalleled views of Waikiki Beach.
Regency Club Lounge
The Regency Club Lounge, completed in early June, takes Hyatt's Regency Club Lounge concept to a new level of sophistication and comfort. The new Lounge features a contemporary style, with an airy indoor/outdoor floor plan to maximize spectacular ocean views from the Lounge's vantage point overlooking Waikiki Beach. The luxe private club for Hyatt Gold Passport rewards program members is available only to those who have achieved elite Diamond tier membership status or to guests staying in Regency Club rooms. Member amenities include complimentary continental breakfasts and appetizers. Guests can also catch up on their favorite programs on the Lounge's flat screen television or check e-mail and browse the Internet at a comfortable workstation.
About Hyatt Regency Waikiki Beach Resort and Spa
Balanced between the idyllic beauty of the legendary Waikiki Beach and the dynamic city center, Hyatt Regency Waikiki Beach Resort and Spa is a vibrant destination combining relaxation and adventure with true Hawaiian hospitality. Each of the 1,229 guestrooms, including 18 suites, offers Hawaiian elegance and private lanai with panoramic beach, mountain, and city views. With an unrivaled location just steps from world-famous waves, the resort affords effortless exploration of the island's attractions, from Diamond Head Crater, Honolulu Zoo, and Waikiki Aquarium, to world-class shopping, sophisticated dining and expert surfing lessons. Offering endless amenities including luxurious treatments at the 10,000 square foot Na Hoola Spa, StayFit Fitness Center, freshwater swimming pool overlooking Waikiki Beach, fresh regional seafood dishes with upscale cuisine at Shor American Seafood Restaurant and Japengo Restaurant, and more than 50 boutiques on site, Hyatt Regency Waikiki promises Hawaiian-style excitement paired with the warmth of authentic Aloha spirit.
For more information regarding Hyatt Regency Waikiki Beach Resort and Spa, please contact the resort by phone at 808.923.1234, or visit the resort website at: http://www.hyattregencywaikiki.com.
###