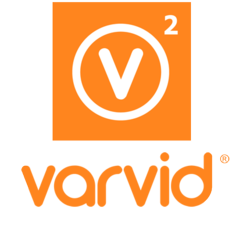 Working with future looking organizations like HTG and ConnectWise who are embracing hybrid events makes it fun to be in the webcasting business.
Orlando, FL (PRWEB) November 10, 2012
Varvid, Inc., a leader in hybrid event production, is partnering with Heartland Tech Groups (HTG) and ConnectWise to provide live webcasts to virtual attendees from the HTG 2012 Q4 Conference and to produce video of ConnectWise's 8th Annual IT Nation Partner Summit in Orlando, Florida for publishing same-day via their blog and social media. Both events will be produced in high-definition video (HD) made available to the virtual audience via the Internet. Both virtual attendance options enable the top-quality technical, business and community content available during these events to be made available to a larger audience than those able to attend in person.
HTG membership meetings, forums and workshops will be webcast by Varvid live and virtual attendees will be able to participate and interact by sending questions and comments via Twitter. According to Arlin Sorensen, CEO and founder of Heartland Leadership Group, "One of the biggest wins for us in 2012 has been the addition of live webcasting to our digital communication mix. That has allowed members overseas, or just those unable to get away for an event, to join us and benefit from the rich content HTG provides."
Those attending the IT Nation Summit "virtually" will ultimately have access to a library of over 50 breakout sessions in addition to keynotes and other educational content. Included in the IT Nation video production are after-hours parties and social events. The virtual attendance option became even more important for those IT Nation Summit attendees unable to register after the event sold out. Varvid's on-site production teams will be producing videos from IT Nation from after-hours parties and social events to create a complete virtual event experience.
"We're excited to have the opportunity to collaborate with Varvid to bring IT Nation to life," said Jeannine Edwards, director of the ConnectWise Community. "It gives our partners who cannot attend IT Nation in person the ability to experience it virtually and continue on the path of success to grow their businesses."
Aaron Booker, CEO and founder of Varvid, explains "Working with future looking organizations like HTG and ConnectWise who are embracing hybrid events makes it fun to be in the webcasting business." Booker continues, "Over the past nine years that we've been webcasting, we've seen many events dabble in webcasting but few bring the event to the remote attendees in a robust way like HTG and ConnectWise allow us to."
HTG 2012 Q4 Conference will be held November 6th-8th and the 2012 IT Nation Partner Summit will be held November 8th-10th, both at the Hilton Orlando Bonnet Creek in Orlando, Florida.
About Varvid, Inc.
Varvid is a digital media company aimed at helping clients leverage their existing online presence by way of video case studies, live event webcasting, graphic design for print and web, social media integration and emerging online video portals. Years of recording and producing testimonial videos for small to global businesses as well as live webcasting of events and trade shows provides the understanding needed to work with successful businesses seeking to garner a stronger market position using new communication channels. More information is available at http://www.Varvid.com .
About Heartland Tech Groups (HTG)
HTG is an international peer group organization focused on business improvement, member accountability, and work-life excellence among leading IT solution providers. HTG has 270 member companies throughout the United States, Canada, Australia, New Zealand and the United Kingdom spread over 24 groups of approximately 10-12 non-competing member companies in each. Peer groups meets quarterly for a confidential two-day event focused on sharing best practices, benchmarking, process improvement and tools. HTG strives to provide solution providers a community to foster business and personal growth driven by execution.
About ConnectWise
Designed exclusively for the IT Channel, ConnectWise is the leading business management solution for service providers, MSPs, technology consultants, integrators, and developers. Today more than 69,000 IT professionals rely on ConnectWise to achieve greater accountability, operational efficiency and profitability. ConnectWise fully integrates CRM, sales, help desk ticket and tracking, project tracking, IT service management, SLAs, dispatch scheduling, mobile IT services, time and expenses into a singular IT management software to dramatically streamline IT companies. For the last 29 years, ConnectWise has become the premier business operating system for IT solution providers. ConnectWise APIs are accessed by over 300 organizations, including ConnectWise partners and industry leaders of the IT Nation. For more information visit http://www.ConnectWise.com or call 800-671-6898.