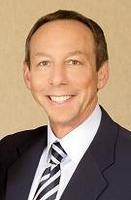 Theses vehicles may provide important environmental befits, but they cannot do so at the expense of safety
New York, NY (PRWEB) October 17, 2009
Hybrid cars may be good for the environment but a new study shows these quiet vehicles are more dangerous than other cars for pedestrians and bicycle riders, says a New York personal injury lawyer.
"Theses vehicles may provide important environmental befits, but they cannot do so at the expense of safety," said Steven J. Schwartzapfel, a partner in the New York personal injury firm of Schwartzapfel Truhowsky Marcus P.C.
A September 2009 report by the National Highway Traffic Safety Administration found that hybrid vehicles, which are typically quieter than internal combustion engine cars and trucks, can pose a greater risk to pedestrians and bicyclists.
The study found that "(hybrid electric vehicles) have a higher incidence rate of pedestrian and bicyclist crashes than do (internal combustion engine) vehicles in certain vehicle maneuvers. These results should serve as a guide when designing future HEVs pedestrian and bicyclist crash prevention programs."
Said Schwartzapfel, "In light of this report, hybrid manufacturers and drivers are now on notice that they need to take steps to make sure their cars are seen and heard by cyclists and pedestrians. They may be held accountable for injuries when they fail to take those steps."
Proposed legislation, the Pedestrian Safety Enhancement Act of 2009, would require federal transportation safety regulators to set a minimum noise level for vehicles. Reports in the New York Times indicate this noise boost could come in the form of hidden speakers that play emulated or recorded engine sounds.
About Schwartzapfel Truhowsky Marcus P.C.
Schwartzapfel Truhowsky Marcus P.C. is a well-respected plaintiff personal injury and estate litigation firm in New York. With more than 150 years of combined experience and highly competent co-counsel throughout the country, Schwartzapfel Truhowsky Marcus P.C. serves all your legal needs. The firm focuses on all types of personal injury cases, including pedestrian, bicycle and car accidents, truck accidents, construction accidents, workers' compensation, Social Security disability and defective products.
For more information, visit http://www.bronx-medical-malpractice-lawyer.com or the firm's main Web site at http://www.fightingforyou.com/.
###