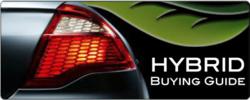 (Vocus/PRWEB) March 08, 2011
There is a new guide to buying a hybrid offered at autoMedia.com which will help drivers determine if a hybrid is right for them, as well as introduce the all-new and carryover 2011-2012 hybrid vehicle models.
When talk turns to fuel-thrifty transportation, hybrid vehicles get the most attention. Those are the vehicles people have heard most about—more so than electrics and other alternative-fuel possibilities. Toyota's Prius earns credit for keeping hybrids in the public eye over the past decade, though Ford has done an admirable job promoting its Fusion Hybrid, as well as its earlier Escape Hybrid. Honda, meanwhile, is effectively touting the merits of its new CR-Z Hybrid sport coupe, helping to overcome the image of hybrids as sensible but somewhat dull vehicles.
At the end of 2010, just over a dozen passenger cars with gasoline/electric powertrains were offered. So were 10 SUVs and crossovers, plus a pair of GM pickup trucks. Several more are scheduled to arrive soon, which will push the total to around 40 hybrid vehicle models.
Nine hybrid vehicles are new for the 2011 model year, or expected during the 2011 calendar year. Most recent hybrids have had a continuously variable transmission (CVT), but a growing number have turned to a conventional automatic transmission. Only the Honda CR-Z has a manual-shift option. The CR-Z is a two-seater, but nearly all others hold five occupants.
Hybrids formerly used nickel metal hydride batteries. Some still do, but many have moved toward more efficient lithium-ion or lithium polymer battery packs. GM pickups used to be "mild" hybrids that could not run on battery power alone, but the parallel (dual-mode) configuration has become the norm. Some dual-mode hybrids, including the Prius and Escape, are able to travel several miles on electricity alone, under mild conditions. Others rarely function using only the battery. Several new models promise battery-only operation at speeds up to 62 mph.
But a lot of people still wonder if a hybrid vehicle is right for them. If drivers are concerned with fuel usage, fuel costs, and/or the environment—then they're ready for a hybrid.
autoMedia.com was launched in September 2000 by a team of automotive editorial, design, and publishing professionals with the goal to be the premier provider of quality automotive content on and for the Web. Today, with more than 500,000 unique visitors each month, autoMedia.com features more than 92,500 pages of original content, including more than 2,500 articles researched and written by leading experts. Up to 45 new articles are posted monthly, such as new car reviews, automotive news, car care maintenance advice, performance modification how-tos, restoration tips, and DriveSmart driving, safety and technology articles. In addition, autoMedia.com hosts a complete new vehicle buyer's guide providing the latest pricing, specifications, warranty and mileage information, standard and optional features, rebates and incentives, user reviews, and photos for new and used vehicles. For "automotive advice you can trust," before you buy a car, visit http://www.autoMedia.com.
# # #