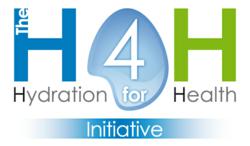 (PRWEB UK) 22 March 2012
On the occasion of the 4th Annual Hydration for Health Scientific Conference, to be held on July 4th 2012, the Hydration for Health Initiative opens a call for abstract submission by young researchers in the field of Healthy Hydration.
The scientific work should describe the results of novel research contributing to the scientific field of hydration and health. Suitable topics/subjects could be: Hydration and Health in General, Hydration and Kidney Health, Hydration Markers, Hydration and Cognition, Fluid and Water Intake, Water Needs and Requirements, Hydration and Nutrition Behaviours, Hydration and Wellbeing.
The young researcher who submits the winning abstract will be invited to present his/her research and results as an oral presentation at the 4th Annual Hydration for Health Scientific Conference in Evian (France) in July 2012.
The application is restricted to young researchers (PhD students, Post-Doctoral students) who do not hold a permanent position in nutrition, industry, academia or a non-governmental organisation. The research should be original and already accepted, or at least submitted to, a peer-reviewed international scientific journal.
Abstracts will be reviewed by the Hydration for Health Initiative Expert Working Group, a team of international experts in the field of hydration and health. The group will select the winning abstract based on the criteria of scientific merit and its contribution to advancing the science of healthy hydration
The deadline for abstract submission is April 15th 2012. For more information, visit the website at
http://www.h4hinitiative.com/about-the-hydration-for-health-initiative/h4hi-young-researcher-award-2012/