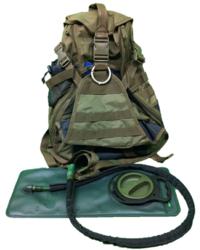 Summer is here and that means people are looking for alternatives to the expensive CamelBak brand
Los Angeles, CA (PRWEB) May 18, 2013
First Aid Global, a first aid and emergency preparedness company in Los Angeles has come together with Everest Bags to offer their line of technical hydration backpacks and sling-bags on Amazon.
General Manager, Mr. T. West says the bags are high-quality and come with a large 2.5-liter water bladder. "We added the hydration bladder to the package and still charge less than the manufacturer's suggested retail price," he adds. "Summer is here now and that means people are looking for alternatives to the expensive CamelBak brand. That's why we've taken them to Amazon for wide distribution."
Visit First Aid Global at http://www.FirstAidGlobal.com. They carry Pandemic kits, earthquake kits, smoke escape hoods and much more.