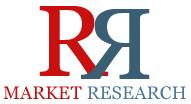 The HPU market is projected to reach $6.0 billion by 2019, at a CAGR of 5.6% from 2014 to 2019.
(PRWEB) May 29, 2015
The global Hydraulic power unit market size is projected to reach $6.0 billion by 2019. The major factors responsible for driving the growth of this market include increase in energy demand and surge in construction activities throughout the world. In addition, modernization and industrialization are promoting the growth of the manufacturing industry. Browse 66 market data tables & 48 figures spread through 177 pages and in-depth TOC on "Hydraulic Power Unit Market" at @ http://www.rnrmarketresearch.com/hydraulic-power-unit-market-by-applications-mobile-industrial-others-operating-pressure-psi-3000-by-region-apac-north-america-latin-america-europe-the-middle-east-africa-globa-market-report.html .
The Asia-Pacific region remains the largest market for HPUs. Increasing construction activities in the region along with rising industrialization and surge in spending on agricultural equipment are the major drivers of the market. The Middle East and Asia-Pacific markets are expected to continue growing due to increasing construction activities in the Middle East for events such as FIFA World Cup in 2022 and IAAF World Athletics Championship 2019, and growth of major industries such as automotive and steel plants that need HPUs for bending, forming, and pressing processes.
For this report, the major players of the market such as Bosch Rexroth AG (Lohr a. Main, Germany);, Parker Hannifin Corporation (Ohio, U.S.), Nachi-Fujikoshi Corporation (Tokyo, Japan), Brevini Fluid Power S.P.A (Milan, Italy); and Hydac International GmbH (Sulbach, Germany) have been identified through secondary and primary research, based on which, their market shares have been evaluated. This includes a study of the annual reports of the top market players and interviews with key opinion leaders such as the CEOs, directors, and marketing personnel. The revenue for various hydraulic equipment manufacturers have been determined and evaluated using primary and secondary research. The market size is available from 2012 to 2019, with a CAGR from 2014 to 2019. Order a copy of this report at http://www.rnrmarketresearch.com/contacts/purchase?rname=386335 .
The mobile segment is the major application of HPUs; this application provides high power transmission, and is especially helpful when size is a constraint. The industrial application occupies the second largest market share, and is used in press machine, crimping machine, plastic injection molding machine, wind turbine, solar panel, lift table, and elevator applications.
The Hydraulic Power Unit (HPU) is an integrated package comprising hydraulic motor, hydraulic pump, and reservoir/accumulators along with other accessories such as valves, tubes, filter, regulators, and instruments to monitor the performance of a unit. It is used to transmit, control, and distribute energy from a pressurized fluid to perform various mechanical tasks. It is the main component of hydraulic systems producing enormous amount of power, driving various hydraulic rams and equipment. Priced at $4650 for a single user PDF, a discount on "Hydraulic Power Unit Market by Applications (Mobile, Industrial & Others), Operating pressure, (pSI), (less than 750, 750-2000, 2000-3000, more than 3000), & by Region (APAC, North America, Latin America, Europe, the Middle East & Africa) – Global Trends & Forecast to 2019" research report can be requested at http://www.rnrmarketresearch.com/contacts/discount?rname=386335
The applications of an HPU are wide and varied. They are used in various applications such as presses, machine tools, Computerized Numerical Control (CNC), saws, and lifts among others. Construction, agriculture, truck & bus, and industrial machineries such as machining tools, saws, and CNC are the major end-users of HPUs. These are also used in construction equipment such as fork lifters, crushers, cranes, and excavators among others. Each region has been analyzed with respect to its market trends, growth, and future prospects in terms of the HPU market. This report basically aims to estimate the global market for HPU from 2014 to 2019.
Related Market Reports:
"Cryogenic Equipment Market by Application (Energy & Power, Chemicals. Metallurgy, Electronics and Shipbuilding), by Cryogen Gases (Nitrogen, Oxygen, Argon and LNG), & by Product Type (Tank, Valve, Vaporizer & Pump) – Global Trend & Forecast to 2019" Companies profiled in this research report are Air Liquide, Beijing Tianhai Industry Co., Ltd, Cryofab Inc, Cryoquip LLC, Herose GMBH, Inox India Ltd, Linde Group AG, Taylor-Wharton International LLC, VRV S.P.A and Wessington Cryogenics Ltd. discussed in this research available at http://www.rnrmarketresearch.com/cryogenic-equipment-market-by-application-energy-power-chemicals-metallurgy-electronics-and-shipbuilding-by-cryogen-gases-nitrogen-oxygen-argon-and-lng-by-product-type-tank-valve-vap-market-report.html .
"North America Well Completion Equipment & Services Market by Type (Packers, Sand Control Tools, Multi-stage Fracturing Tools, Liner Hangers, Smart Wells, Safety Valves, and Other), by Application & by Country – Trends & Forecast to 2019". Companies profiled in this research report are Baker Hughes Incorporated, Halliburton, Weatherford International, Schlumberger Ltd, Packers Plus Energy Services Inc, National Oilwell Varco, Nabors Industries Ltd, Trican Well Service Ltd, RPC Inc, Superior Energy Services Inc, Welltec as, FTS International, Nine Energy Services Inc and NCS Multistage are discussed in this research available at http://www.rnrmarketresearch.com/north-america-well-completion-equipment-services-market-by-type-packers-sand-control-tools-multi-stage-fracturing-tools-liner-hangers-smart-wells-safety-valves-and-other-by-application-by-market-report.html .
Explore more Energy Equipment Market Research Reports at http://www.rnrmarketresearch.com/reports/energy-power/energy/energy-equipment .
About Us:
RnRMarketResearch.com is your single source for all market research needs. Our database includes 500,000+ market research reports from over 100+ leading global publishers & in-depth market research studies of over 5000 micro markets.