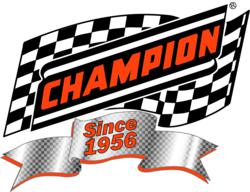 Champion Oil Posts Technical Bulletin on Hydraulic Systems
(PRWEB) May 24, 2012
Many businesses rely on fluid power to enhance productivity. For this reason, the hydraulic circuit can be thought of as the heart and blood of many businesses. Hydraulic circuits are complicated systems and replacement components are rather expensive. Hydraulic circuits can experience excessive noise, poor response, increase in temperature, or loss of power.
Cavitation is caused when the pump is starved of oil. This may be evident by excessive noise or loss of power. Cavitation can destroy a pump if not addressed. Check all lines for clogs and check the oil pressure before and after the filtration unit. A high differential represents low flow through the filter and poor filtration. Also check oil levels.
Silt-lock is caused when silt or sand causes solenoids or pistons to stick in place or not properly return to their low-current rest state. This can quickly burn out solenoids if the issue is not addressed. Always use filters with a recommended or better beta ratio for the recommended particle size.
Incorrect oil viscosity can be result of improper lubricant choice or of excessive operating conditions. For very cold starts, it may be necessary to apply mild heating to the sump before starting equipment. For very high temperatures and pressures, it may be necessary to increase viscosity grade or to change to multi-grade oil. Issues related to performance, such as internal leakage and oil starvation may be signs of an oil of incorrect viscosity.
Water contamination is usually evident by a milky appearance in the sump. High quality oil should shed water quickly and allow water to separate in the sump. Water is a poor lubricant and emulsified oil can cause damage to the circuit components and clog filters.
Review the complete fluid power system with an oil analysis program. This should be adapted to track changes in wear metals, water concentration, and particulate contaminants. It is also wise to install pressure monitors up- and down-stream of filtration and to use high quality filters.
Lastly, use a high quality oil of the correct grade and type – a consultation with a Champion lubricant supplier may be useful for helping you choose the correct hydraulic oil. An initial investment in high-quality oil may increase productivity, decrease power loss, and decrease maintenance costs.
About the company: Champion Brands, LLC, is a globally recognized industry leader in specialty lubricants for over 55 years. Champion Brands, LLC produces and blends over 300 products including fuel, oil, engine additives, and lubricants for the automotive, racing, heavy truck, agricultural, industrial, and specialty markets. For more information about Champion Lubricants contact your nearest Champion distributor, or call Champion at 800-821-5693 or 660-885-8151. Champion Brands, LLC; 1001 Golden Drive, Clinton, MO, or go to http://ChampionsUseChampion.com.
.