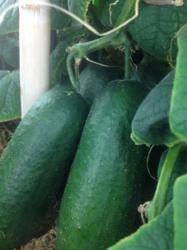 Based on the huge success of the Phototron Plant Nutrition line for indoor gardens, we are now taking it outside to serve the needs of the outdoor gardener
Gardena, CA (PRWEB) March 21, 2012
Phototron Holdings, Inc. (OTCBB: PHOT) (OTCQB: PHOT), the hydroponic growing systems company behind the "grow your own" revolution, today announced that Mobile Farming Systems, Inc. has chosen the Phototron Plant Nutrition line of all natural hydroponic nutrients as the hydroponic plant food for its latest product, the VegBuddy, which will be sold primarily online and marketed through infomercials.
This new joint development means that consumers who purchase the new VegBuddy online or during a television campaign will receive Phototron nutrients as part of their kit. Phototron says that these hydroponic nutrients meet the needs of any type of plant, from leafy greens and vegetables to high-yield medicinal plants.
"Based on the huge success of the Phototron Plant Nutrition line for indoor gardens, we are now taking it outside to serve the needs of the outdoor gardener," said Craig Ellins, Chairman of Phototron Holdings, Inc. "Mobile Farming Systems recognized our plant nutrition line as the best, and the venture will introduce the Phototron name to thousands of television viewers and internet surfers. In turn, Phototron will also market and resell the VegBuddy and other Mobile Farming Systems' products."
Mobile Farming Systems, Inc. is committed to designing and manufacturing both large and small grow systems for the professional and hobby grower. The company has been specializing in the Hydroponic Gardening Industry for several years, from basic hydroponic setups to full blown tractor trailers designed to grow food and herbal medicine anywhere in the world.
"Mobile Farming Systems, Inc. is excited to be working with Craig and his team from Phototron to launch our product," said Richard O'Connor, CEO of Mobile Farming Systems. "Their nutrient system is a perfect fit for the ease and convenience of the VegBuddy home hydroponic growing system."
Phototron systems and accessories are available for purchase from the company's website: phototron.com
About Phototron Holdings, Inc.
Phototron Holdings, Inc. (OTCBB: PHOT) (OTCQB: PHOT) designs and manufactures cutting-edge indoor mini-greenhouses capable of year-round growth of herbs, vegetables, flowers, fruits and medicines, better, stronger and faster than traditional farming methods. The Phototron Hydroponic Indoor Grow System, commonly called grow boxes, is built upon decades of research on the optimal temperature, light, water and nutrient needs of plants. The Phototron System uses proprietary lighting that mimics the sun's rays to grow nutrient-rich, pesticide-free, eco-friendly crops faster and in more bountiful quantities than those of traditional gardening methods, resulting in fruits and vegetables of superior taste and quality.
For comprehensive investor relations material, including fact sheets, presentations conference calls and video, please follow the appropriate link: Investor Presentation (trilogy-capital.com/content/phot/phot_deck.pdf), Investor Portal (trilogy-capital.com/autoir/phot_autoir.html) and Investor Fact Sheet (trilogy-capital.com/content/phot/phot_ifs.pdf).
Forward-Looking Statements
This release contains "forward-looking statements" for purposes of the Securities and Exchange Commission's "safe harbor" provisions under the Private Securities Litigation Reform Act of 1995 and Rule 3b-6 under the Securities Exchange Act of 1934. These forward-looking statements are subject to various risks and uncertainties that could cause Phototron's actual results to differ materially from those currently anticipated, including the risk factors identified in Phototron's filings with the SEC.