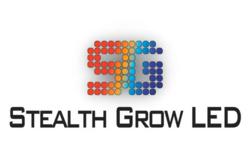 We are excited to announce the signing of our LOI with Greners.com
Gardena, CA (PRWEB) April 17, 2012
Phototron Holdings, Inc. (OTCBB: PHOT) (OTCQB: PHOT), the hydroponic growing systems company behind the "grow your own" revolution, today announced that it has signed a letter of intent ("LOI") to acquire Greners.com. Subject to meeting certain conditions, the definitive asset purchase agreement is anticipated to be signed at the end of April, 2012, with the closing of the all-cash transaction to occur shortly thereafter.
"We are excited to announce the signing of our LOI with Greners.com," said Sterling Scott, Phototron's CEO. "Greners.com is the premier online hydroponics supply business in the country. Our Stealth Grow LED subsidiary has been a major supplier to Greners.com for the last two years. We have long admired the breadth of their product line, customer service, prompt shipping and returns, and knowledgeable staff, and given their online expertise, we are excited about the resulting synergies that Greners.com brings to Phototron Holdings."
Greners.com is a leading gardening website that sells the best of everything you need to grow your garden. The online portal features products running the gamut from soils, bulbs, ballasts, climate control equipment, LED grow lights and hydroponic systems. Greners.com will provide Phototron Holdings with another powerful base in which to support the strong trends in favor of the $50 billion a year home gardening market. Based in the Bay Area, its knowledgeable sales and technical support teams, as well as its key management personnel will continue with the company.
"We are pleased with the prospect of combining our operations with Phototron Holdings," said Tao Klauenburch, Co-President of Greners.com. "We are strong believers in the incredible growth prospects of the hydroponics industry, as exemplified by the way we have aligned our brand as a progressive, customer-oriented and visionary purveyor of the best equipment for your garden. This transaction will provide us with increased access to capital for growing Greners.com more rapidly in 2012 and beyond.
"The proposed acquisition is expected to complement the reach and scale of the combined Phototron Holdings Companies in the specialty market that we serve as well as the much larger home gardening market. Consumers will benefit from the combined strength of Phototron Holdings and Greners.com's wide range of products across these market segments."
The completion of the acquisition is subject to certain conditions to closing, including, but not limited to, the negotiation and execution of a definitive acquisition or merger agreement and the approval by the Phototron Holdings and Greners.com's respective boards of directors.
About Greners.com
Greners.com is a leading gardening website that sells the best of everything you need to grow your garden. Featured are the products from the most reliable companies backed by the best warranties for sale at the best price. On Greners.com you will find all the tools for cutting and propagation to complete indoor lighting systems. Growing mediums, soils, bulbs, ballasts, reflectors, meters, timers, growing accessories, climate control equipment, LED grow lights and hydroponic systems. For more information, please visit Greners.com.
About Phototron Holdings, Inc.
Phototron Holdings, Inc. (OTCBB: PHOT) (OTCQB: PHOT) is a progressive company with core holdings in innovative technology-based products and services for home gardening specialty markets including Stealth Grow LED brand LED grow lights and the Phototron single plant systems and accessories. For more information, visit stealthgrow.com and phototron.com.
For comprehensive investor relations material please follow the appropriate link: Investor Presentation (trilogy-capital.com/content/phot/phot_deck.pdf), Investor Portal (trilogy-capital.com/autoir/phot_autoir.html) and Investor Fact Sheet (trilogy-capital.com/content/phot/phot_ifs.pdf).
Forward-Looking Statements
Except for historical information contained herein, the statements in this release are forward-looking and made pursuant to the safe harbor provisions of the Private Securities Litigation Reform Act of 1995. Forward-looking statements are inherently unreliable and actual results may differ materially. Examples of forward looking statements in this release include statements regarding the potential growth and advantages arising from the Merger, and anticipated operating results.
Factors which could cause actual results to differ materially from these forward-looking statements include such factors as the parties' ability to close the transaction, the parties' ability to accomplish their respective business initiatives, Phototron's ability to achieve and expand significant levels of revenues, or recognize net income, from the sale of its products and services, as well as the introduction of competing products, and other information that may be detailed from time to time in Phototron's filings with the United States Securities and Exchange Commission. Phototron undertakes no obligation to publicly update or revise any forward-looking statements, whether as a result of new information, future events or otherwise.