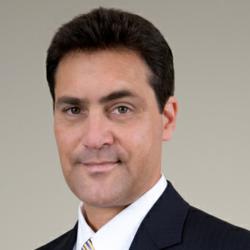 With his proven track record of success, Bob will be an incredible addition to our team
Gardena, CA (PRWEB) May 08, 2012
Phototron Holdings, Inc. (OTCBB: PHOT) (OTCQB: PHOT), a leading technology supplier to the hydroponic growing industry, today announced that Bob Kurilko, a seasoned executive with over 25 years of experience in myriad industries, has agreed to join its Board of Directors. In this role, Kurilko will aid in advancing Phototron Holdings' business development goals and assist in guiding its corporate branding and online marketing strategies.
Mr. Kurilko has held senior and chief executive roles across the automotive, biotech, healthcare and technology industries, working with such notable companies as Nissan Motor Company Ltd., Edmunds.com, HealthBanks Biotech, Aspen Marketing Services and PriceDoc.com. Over his 15-year career at Nissan in both the United States and Japan, Mr. Kurilko worked in numerous divisions, including the Infiniti brand, and completed assignments with distributors in 9 countries. Specializing in reorienting businesses, Mr. Kurilko has a track record of branding expertise and clearing paths to profitable, sustainable growth.
"With his proven track record of success, Bob will be an incredible addition to our team," said Sterling Scott, CEO of Phototron Holdings. "Bob's experience in business development and corporate positioning is unparalleled, and we are lucky to have him join our Board of Directors, especially as we implement our extensive roll-up strategy."
Mr. Kurilko will play a key role in Phototron's acquisition planning, which is designed to rapidly build shareholder value by acquiring and integrating high-quality brands into Phototron Holdings. By acquiring profitable and growing players in the grow technology and lifestyle space, Phototron Holdings aims to boost its top and bottom line results over the coming quarters and years.
An active public speaker who has addressed major industry conferences in the United States and Europe, Mr. Kurilko has shared his insights on events relating to his industries and a variety of leadership topics during interviews by television, radio, and print media personalities. Mr. Kurilko earned his BSME degree from the University of Pittsburgh in Mechanical Engineering, Cum Laude, and his MBA with Distinction from Edinburgh Business School, which is located in the United Kingdom.
The appointment of Mr. Kurilko to Phototron Holdings' Board of Directors will be subject to applicable regulatory requirements, including the preparation, filing and distribution to Phototron Holdings' stockholders of a Schedule 14(f)-1 information statement and the completion of the requisite waiting period following such filing and distribution.
About Phototron Holdings, Inc.
Phototron Holdings, Inc. (OTCBB: PHOT.OB - News) (OTCQB: PHOT.OB - News) is a progressive company with core holdings in innovative technology-based products and services for home gardening specialty markets including Stealth Grow LED brand LED grow lights and the Phototron single plant systems and accessories. For more information, go to stealthgrow.com and phototron.com.
Phototron hydroponic growing systems are designed to grow vegetables, herbs, flowers and fruits in any environment. With its ECO-Brain and Phototron Plant Nutrition line of all natural hydroponic nutrients, Phototron makes indoor gardening easy, and produces extraordinary results.
For more information about Phototron products, please call (800) 651-2837. For comprehensive investor relations material, please follow the appropriate link:

Investor Presentation (trilogy-capital.com/content/phot/phot_deck.pdf)
Investor Portal (trilogy-capital.com/autoir/phot_autoir.html)
Investor Fact Sheet (trilogy-capital.com/content/phot/phot_ifs.pdf)