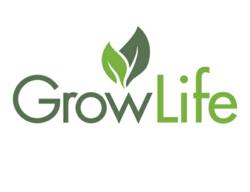 In the past four months, we've broadened the mission, goals and assets of our company quite substantially
Gardena, CA (PRWEB) August 06, 2012
Phototron Holdings, Inc., a leading hydroponics and lifestyle company, announced its plan to rebrand itself to GrowLife, Inc, effective August 6, 2012. GrowLife, Inc. will continue to be traded without disruption under the familiar Phototron ticker symbol OTC: PHOT. Information about the company and its operating divisions is available under their new corporate website http://www.phototronholdingsinc.com/.
"In the past four months, we've broadened the mission, goals and assets of our company quite substantially," GrowLife, Inc. CEO, Sterling Scott, explained. "The name 'GrowLife, Inc.' resonates with the medical marijuana community and provides a clearer understanding of our mission for hydroponic grow systems. Going forward, we will remain very committed to Phototron products as a highly valued brand within our GrowLife company."
Scott took the opportunity to summarize the accomplishments of the company over the past several months.

Own and market http://www.Greners.com the leading online hydroponics supply company in North America
Own and operate http://www.StealthGrow.com the leading manufacturer and supplier of LED grow lights in our business
Currently in beta testing for a complete line of grow room automation equipment under our brand SG Sensors; launch date later this year
Established GrowLife Productions, Inc., as an operating division of the company that is focused on brand promotion opportunities in the entertainment and lifestyle market surrounding the medicinal cannabis industry
Strengthened our management team and Board of Directors, and initiated the development of a strategic Advisory Board for the Company
The scope and breadth of the GrowLife, Inc (formally Phototron Holdings, Inc.) mission has grown a great deal in the last few months. Scott highlights the future of GrowLife, "We have the unique opportunity to become a dominant player in the medicinal grow industry and even broader opportunity to participate in the sustainable food industry. Our active leadership in the 'Grow to Live, Live to Grow' movement is best achieved under the GrowLife, Inc. brand of products."
About GrowLife, Inc.
GrowLife, Inc. (OTC: PHOT) (formerly Phototron Holding, Inc.) is a company with core holdings in innovative technology-based products and services for the indoor gardening industry and specialty markets. These brands include Stealth Grow LED producer of hi-powered LED grow light products for indoor horticulture(http://www.stealthgrow.com), Greners.com, the online hydroponics superstore and Phototron, producer of hydroponic growing containers which are designed to grow vegetables, herbs, flowers and fruits in any environment.
For more information about our public holding company please visit http://www.phototronholdingsinc.com/.