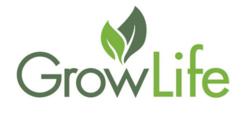 We're excited to have GrowLife Inc. on board to help reach Oregon voters and show them that replacing failed prohibition with effective regulation is good for business and good for Oregon
Woodland Hills, CA (PRWEB) September 05, 2012
A leader in innovative lifestyle and hydroponic grow systems, GrowLife, Inc. (OTC: PHOT) (formerly known as Phototron Holdings, Inc.) is doing some budding of its own. Teaming up with Oregon's Measure 80 Chief Petitioner, Paul Stanford, GrowLife Inc. recently announced plans to help raise money in support of the Oregon Cannabis Tax Act (OCTA).
If passed, OCTA will create a system where medical marijuana will be regulated and sold in licensed retail stores – not liquor stores. The initiative will also create a state level committee to promote industrial hemp production and manufacturing.
In an effort to raise awareness for OCTA, GrowLife will be at this year's Hempstalk in Portland, Oregon. "We plan to give away some Phototrons during the festival," disclosed Sterling Scott, CEO of GrowLife, Inc. "All of the proceeds will then be donated directly to the OCTA initiative."
GrowLife, Inc (OTC: PHOT) is the holding company to a wealth of carefully selected top-end hydroponic growing brands like the Phototron growing cabinets and Stealth Grow LED lights that make it easy to grow indoors.
The most recent addition to the GrowLife family is Greners.com, a top online retail outlet for hydroponic equipment that features quality hydroponic products from soils, grow bulbs, ballasts, climate control equipment, LED grow lights (including Stealth Grow LEDs) and Phototrons.
"We're excited to have GrowLife Inc. on board to help reach Oregon voters and show them that replacing failed prohibition with effective regulation is good for business and good for Oregon," said Paul Stanford, Chief Petitioner of Measure 80. "When Oregonians vote yes on Measure 80, they'll empower Oregon's entrepreneurs, engineers and farmers to create world-class products and exciting new technologies, akin to Oregon's renowned $5 billion beer and wine industries."
For more information about GrowLife, Inc, a public holding company, please visit http://www.growlifeinc.com.
About Measure 80: Oregon Cannabis Tax Act
The Oregon Cannabis Tax Act 2012 (http://www.octa2012.org/) is a citizen's initiative campaign to regulate cannabis and restore industrial hemp. Our goal is to protect Oregon's children and increase public safety by creating a series of regulations around the growth and sale of cannabis and industrial hemp. Just as ending alcohol prohibition and regulating that market has protected society, regulating cannabis will help keep cannabis away from children and ensure marijuana is only sold to adults over the age of 21.
About GrowLife, Inc.
GrowLife, Inc. (OTC: PHOT) (formerly Phototron Holdings, Inc.) is a company with core holdings in innovative technology-based products and services for the indoor gardening industry and specialty markets. These brands include Stealth Grow LED, the producer of high-powered LED grow light products for indoor horticulture (stealthgrow.com), Greners.com, the online hydroponics superstore (greners.com) and Phototron, producer of hydroponic growing containers designed to grow vegetables, herbs, flowers and fruits in any environment (phototron.com).