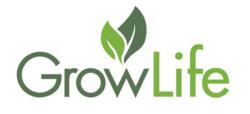 GrowLife Productions is expected to immediately become an additional profit center for GrowLife, Inc.,
GLP will drive the lifestyle image of our brands and work closely with our online and mobile gaming efforts as well
Woodland Hills, CA (PRWEB) September 19, 2012
GrowLife, Inc., (Formerly known as Phototron Holdings Inc.) (OTC: PHOT) a leading technology manufacturer and distributor of the horticulture industry, announced last week the formation of a new subsidiary - GrowLife Productions, Inc. (GLP). Comprised of various live event promoters and marketers, GLP will strategically develop entertainment-related branding initiatives for various properties under GrowLife, Inc.
Entertainment industry professionals Eddie Bernard and Lucas Hildebrand, along with GrowLife Executive, Kyle Tracey, have joined the company along with their impressive portfolio of clients. Bernard, Hildebrand and Tracey will jointly head GrowLife Productions, building upon existing partnerships and shared relationships including Sony Pictures Classics film studio, independent festival promoter Guerilla Union, and mass media powerhouse Allied Integrated Marketing.
"GrowLife Productions is expected to immediately become an additional profit center for GrowLife, Inc.," said Chairman and CEO, Sterling Scott. "GLP will drive the lifestyle image of our brands and work closely with our online and mobile gaming efforts as well." GrowLife Productions plans to continue its successful history of promotion events in the entertainment industry and will also provide high profile branding that support the nationwide hydroponic equipment business of parent company GrowLife, Inc.
GrowLife Productions will execute and/or partner with events of all sizes, including club and theatre shows, music tours and festivals. Developing funding and sponsorship opportunities for major entertainment projects will be a primary objective. The partners of GrowLife Productions bring with them considerable experience in producing and promoting edgy, ground-breaking productions such as the first-ever HIGH TIMES Medical Cannabis Cup on US soil as well as management of related VIP events featuring Kid Cudi (Denver, 2011) Lyrics Born, Keith Murray and the Eagles of Death Metal (San Francisco, 2010).
"We are pleased to share our resources with such a progressive and exciting young company. Aside from advancing the message and products to consumers world-wide, we plan to execute exciting, lifestyle driven events to create ancillary revenue throughout 2012 and beyond," said Eddie Bernard.
GrowLife Productions has inherited a long roster of influential artists from the partners' previous company, CYAN, an independent division of Allied Integrated Marketing www-cyan-marketing-com). Previous artist-clients include: Sublime with Rome, DJ Tiesto, Pepper, Queens of the Stone Age, Iration, The Parlor Mob, Mix Master Mike and many others. In 2011, members of the GrowLife Productions team implemented a multi-level marketing campaign for the acclaimed Grammy nominated Sony Pictures Classics release, "Beats, Rhymes & Life: The Travels of A Tribe Called Quest". Bernard was named an Associate Producer for representing the domestic sale of the film into distribution.
About GrowLife, Inc. GrowLife, Inc. (OTC: PHOT) (formerly Phototron Holding, Inc.) is a company with core holdings in innovative technology-based products and services for the indoor gardening industry and specialty markets. These brands include Stealth Grow LED producer of hi-powered LED grow light products for indoor horticulture (http://www.stealthgrow.com), Greners.com, the online hydroponics superstore and Phototron, producer of hydroponic growing containers, which are designed to grow vegetables, herbs, flowers and fruits in any environment. For more information about our public holding company, please visit http://www.growlifeinc.com