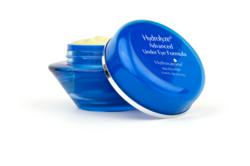 New York, NY (PRWEB) June 09, 2011
The conventional wisdom has always been that cosmetic products are best marketed toward those who have an interest in cosmetic products—but bestselling skincare product Hydrolyze is poised to change that. The product has long been marketed as an alternative to traditional makeup, but a new series of ads will focus specifically on selling the product as something altogether different from other products in its field. Hydrolyze will be marketed not just as a cosmetic product, but also as skin health enhancement.
This announcement comes on the heels of a successful campaign that posited Hydrolyze as a way of masking the appearance of skin discoloration and bags under the eyes. The new marketing push will take a different approach, emphasizing the product's capacity to improve skin conditions in the areas surrounding the eyes.
Hydrolyze is most famous for its effectiveness in minimizing the appearance of under-eye circles, but its properties for skin enhancement go beyond the reduction of discoloration. The formula has also been shown to fill in the fine lines and wrinkles around the eyes. Moreover, Hydrolyze improves skin quality by moisturizing, firming, and smoothing the area around the eyes.
The push to recognize Hydrolyze as more than makeup is part of an initiative to more proactively market the product toward those who simply have no interest in conventional cosmetics. The product continues to sell well among cosmetic users, but the manufacturers wish to extend its demographic to those who are just interested in improving the quality of their skin.
ABOUT:
Hydrolyze is a skincare product that targets and reduces the appearance of fine lines, wrinkles, bags, and dark circles around the eyes. The newest formula is safe for all skin types, even the most sensitive, allowing it to benefit every consumer that invests in the product. Paraben free and effective, Hydrolyze has earned the trust of thousands of consumers and continues to be listed among the most influential and valued skincare products on the market.
For more information about Hydrolyze, or to order a free trial of the product, visit http://www.hydrolyze.tv.
###