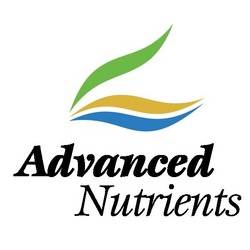 We're giving students a valuable $20 Pizza Hut® Card every time they post a different article about hydroponics on their college or university website
Seattle, WA (PRWEB) September 8, 2008
International hydroponics company Advanced Nutrients is looking forward to working with college students this fall in promoting the numerous benefits of hydroponics gardening, according to company founders Michael Straumietis, Robert C. Higgins and Gino Yordanov. As part of their new Global Grow-Eco campaign, they will be rewarding college students' green efforts with free pizza.
Straumietis, Higgins and Yordanov are the founders and top executives of Advanced Nutrients, a lauded Seattle-based plant products company that manufactures and distributes professional hydroponics products worldwide.
"We're giving students a valuable $20 Pizza Hut® Card every time they post a different article about hydroponics on their college or university website," Straumietis explains. "We're doing this because there are an estimated 786 million hungry people in our world today. We know students are concerned about the environment, food shortages and the future of the world. Hydroponics can solve those concerns."
According to Advanced Nutrients co-founder Robert C. Higgins, hydroponics gardening is an environmentally safer, more sustainable way to produce fruits, grains and vegetables.
"When you compare hydroponics agriculture with regular agriculture, you see how hydroponics has less harmful impact on land, soil, and water," he says. "Hydroponics maximizes food production and quality while decreasing environmental problems such as water waste and topsoil toxicity."
Advanced Nutrients founder Gino Yordanov says students are aware that hydroponics is a way to achieve self-sufficiency and provide their families and communities with safer, more nutritious fruits, vegetables and grains.
"Students see rising food prices and poor food quality at the supermarkets. They know hydroponics helps them efficiently grow their own food that contains more nutrients and flavor, but no pesticides or pollutants," Yordanov explains. "They realize that food grown using hydroponics is Eco-friendly."
Michael Straumietis, Robert C. Higgins and Gino Yordanov urge students to visit the company's website at http://www.advancednutrients.com/pizza to discover how they can get involved in the new green movement by spreading the word on the benefits of hydroponics and get free pizza while participating in a worthy cause.
"Advanced Nutrients believes it is very important to help students educate the world about hydroponics," Straumietis emphasizes. "With the global environmental, human health and food shortage problems we face, students can spread the word that hydroponics is an efficient, convenient, environmentally responsible way to feed their families and the world. And get free pizza for doing it!"
Want to find out more about Advanced Nutrients and hydroponics? Visit the largest database of articles, information and products on hydroponics available on the web.
# # #