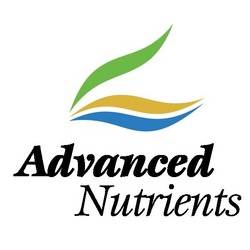 At first, we winced when the chemists would come to us for a teeny-tiny vial of plant hormone and ask us for tens of thousands of dollars to produce it
Seattle, WA (PRWEB) September 17, 2008
A Seattle-based international hydroponics nutrients company is conducting innovative hydroponics plant science research with ultra expensive auxins, gibberellins, cytokinins and other plant growth substances.
According to hydroponics experts Evegeniy Stefanov Yordanov, Michael Straumietis, and Robert Charles Higgins, teams of Advanced Nutrients plant scientists are testing exclusive hormones and other innovative substances that control plant flowering, root growth, and plant health.
Michael Straumietis, Robert C. Higgins and Eugene Stefanov Yordanov are described by colleagues as the world's number one authorities on hydroponics and bigger hydroponics yields.
The trio founded Advanced Nutrients, which manufactures and distributes highly-respected hydroponics nutrients products in 41 countries worldwide.
"Some of these hormones cost almost $500,000 USD per gram, of course, at that price we didn't produce a whole gram. For instance, right now we have discovered a part of a Gibberellin chain that stimulates profuse flower production that initially cost $19,000 USD per gram to make.
We have got the cost down to $1,000 USD right now and will be able to mass produce this hormone for $40.00 USD per gram and at that point it will be commercially viable for high value crops " says Michael Straumietis. "What we're learning about hydroponics plant growth and yield is worth the research dollars we're investing."
According to company co-founder Robert C. Higgins, Advanced Nutrients scientists on two continents are unlocking the mysteries and secrets of hydroponics plant metabolism, root formation, and flower development using high-value hormones that other hydroponics companies can never obtain.
"Our chemists are creating experimental synthetic and naturally derived hormones never before used which create unprecedented growth that turn plants into super-powered machines," says Robert C. Higgins
Advanced Nutrients co-founder Evegeniy Stefanov Yordanov outlined some of the specific research findings that he and his colleagues are so excited about.
"Our researchers are using these new classes of hormones to create bushier plants with superior lateral branching and others that promote very fast and abundant rooting in cuttings," Yordanov explains. "They're finding handcrafted gibberellins that control when and how successfully plants flower. And there are designer cytokinins that create huge lateral buds and keep buds flowering in peak bloom longer."
Michael Straumietis says his company's plant scientists are accumulating reams of proprietary data about how auxins, gibberellins, cytokinins and other plant growth compounds control the inner workings of plant cell replication, flowering and vigor.
"At first, we winced when the chemists would come to us for a teeny-tiny vial of plant hormone and ask us for tens of thousands of dollars to produce it," Michael Straumietis explains. "But when our scientists proved how these costly new forms of auxins, gibberellins, cytokinins and other plant growth compounds totally revolutionize our understanding and control of all major plant functions, we realized that all the money we're spending is obviously worth it. With some of these substances, you can easily more than double your harvest in some crops!"
Want to find out more about hydroponics gardening and Advanced Nutrients? Visit http://www.advancednutrients.com.
###