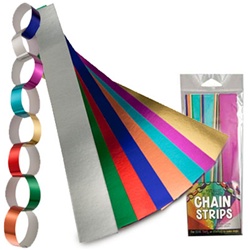 With the spirit of generosity in the air, this is the perfect time for Hygloss to give back to our loyal customers.
Wallington, NJ (PRWEB) December 03, 2012
Just in time for the holiday season, Hygloss Products, the leading source for craft supplies and teacher supplies, is offering two special coupons. For the duration of December 2012, customers can save 10% off crafts supplies by presenting coupon code CHEER10 at the time of ordering. Alternatively, customers with orders over $50 can enjoy free shipping when they present coupon code FREESHIP at the checkout counter. The coupons cannot be used in combination.
December is the busiest time of the year for crafters, hobbyists, and those who love to decorate. With Christmas, Chanukah, and Kwanzaa around the corner, there is no better time to stock up on craft supplies, classroom decorations, gift-making kits, and reams of specialty paper for creating and decorating holiday greeting cards. Shoppers looking for craft ideas can visit the Hygloss Products Crafts Projects page for homemade gift projects and school craft activities, while parents, teachers, and children are invited to check out the Kids Craft Blog, where they can browse and share one-of-a-kind arts & crafts ideas.
Using the exclusive holiday coupons, shoppers will enjoy discounts on products such as holographic paper rolls (which transform the ordinary into the extraordinary), rich velour paper, pre-cut 1"x 8" colored metallic foil strips (for making paper chains), colored cellophane sheets (for decorating windows and greeting cards), as well as paper lace doilies, wood craft sticks, stickers, stencils, beads, buttons, and glitter for a sparking finishing touch on any project.
Teachers may be particularly interested in classroom borders which brighten up the school environment and in super theme packs – thematic bulletin board and classroom decorations which tie the classroom together. For young children, nothing says fun and excitement more than the gift of a Dazzlin' Dough Language and Numeracy Kit, which comes complete with non-toxic play dough, write and wipe cards, a dry-erase marker, numbers/letters, and instructions for many children's educational activities.
"The winter holiday season is the only time of the calendar year intrinsically associated with crafting, decorating, gift-wrapping, and the warm feeling which comes from family and friends gathering together," says Hygloss Products President Moshe Neurath. "With the spirit of generosity in the air, this is the perfect time for Hygloss to give back to our loyal customers by offering them exclusive deals on our extensive selection of craft and teacher supplies."
About Hygloss Products:
Since 1950, Hygloss Products has offered innovative arts and crafts supplies to ignite creativity in children and adults. Teachers, parents and hobbyists alike enjoy the superior quality of Hygloss craft supplies, specialty paper and classroom essentials. Children's minds are ever expanding, and that's why the Hygloss product line is constantly being updated. All Hygloss Products come with a money back satisfaction guarantee because we're not happy until you are. Give yourself a fabulous crafting experience with unique and exclusive supplies from Hygloss Products.
Hygloss Products
800-444-9456