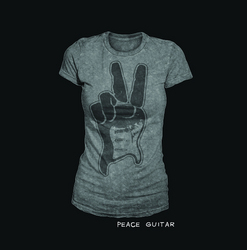 New York, NY (Vocus) February 11, 2010
Hyp-Inc. apparel can help consumers become the cool, pressured-free Valentine easily this Valentine's Day. Hyp-Inc. apparel plays cupid by offering fun, uniquely designed t-shirts and hoodies for him and her that are affordable and can be purchased online at http://www.hyp-inc.com.
Hyp-Inc. apparel is a sure way to win anyone's heart with their one of a kind t-shirts titled "My Bicycle" to "Theory of Self" to "Peace Guitar" that are unisex to their new women's t-shirts that will be debut in February at their one stop shop online store as well as other retail stores.
Hyp-Inc. apparel is the perfect gift any time of the year including Valentine's Day. Hyp-Inc. are bold statement pieces that are owned by trendsetting tastemakers including celebrities from Rihanna, Timbaland, Katy Perry, Matisyahu, Kanye West to Kid Rock and is adored by national media as well.
Hyp-Inc. has been a leader in the industry, a permanent fixture in music design with hundreds of original screen printed posters, CD packaging as well as t-shirts that have been designed for many brands and companies boasting a client list that includes numerous leaders in the music arena from Kanyne West, Matisyahu, Kid Rock, Further (aka the new Grateful Dead), Matchbox20, Phish and others.
Hyp-Inc., short for Hypothesis Inc., Theory of Self Co., provides customers the highest guaranteed quality clothing by using the most durable and comfortable material made in the USA. Hyp-Inc. is a collaboration of music, art and culture spreading peace and goodwill and self-empowerment through its women's and menswear clothing with bold and edgy creations including t-shirts and hoodies. Each design is artfully crafted and produced in 100% sweatshop-free production print shops. For more information on Hyp-Inc., short for Hypothesis Inc., Theory of Self Co., visit http://www.hyp-inc.com.
For additional information or to arrange for an interview with a Hyp-Inc Inc. representative, please contact PR Specialist Tamara York at tamara@tamarayorkpr.com.
Tamara York/Tamara York PR
tamara(at)tamarayorkpr(dot)com
917-328-4408
# # #