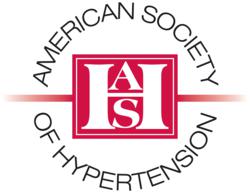 "This is the go-to CME conference on Diabetes, Hypertension, and Lipids. Case oriented, it is perfect for those who work in primary care as well as specialists"
-- Dr. Jan Basile, Professor of Medicine Medical University of South Carolina
West Hempstead, NY 11552 (PRWEB) May 24, 2012
Continuing Education Company Inc, a leading provider of live continuing medical education conferences (CME) for family practice physicians is pleased to announce that it has been selected by the Carolinas,Georgia and Florida Chapter of the American Society of Hypertension to host the 16th Annual Hypertension CME Conference: Focus on Hypertension, Diabetes and Dyslipidemia. The dates of this three day intensive conference are July 27-29th 2012 and will held at the Hammock Beach Resort in Palm Coast Florida.
Day one will focus on Hypertension, day two on diabetes and day three on Dyslipidemia. The entire conference has been endorsed by the American Society of Hypertension. Family physicians looking for continuing medical education (CME) will be able to receive up to 16 prescribed hours by the American Academy of Family Physicians.
According to Dr Jan Basile,"This is the go-to CME conference on Diabetes, Hypertension, and Lipids that will incorporate the discussion on the future ADA,JNC 8 and ATP 4 guidelines. Case oriented, it is perfect for those who work in primary care as well as hypertension specialists, endocrinologists, and lipidologists alike. Regardless of your practice, at the conclusion of this program, you will have gained the knowledge to improve health outcomes in your patients with these 3 most common problems that we all face in day-to-day patient care".
This live CME conference will have lectures for family physicians presented by reknowned physicians including but not limited to Jan Basile, MD, Professor of Medicine, Seinsheimer Cardiovascular Health Program at the Medical University of South Carolina, James A. Underberg, MD Preventive CV Medicine, Lipidology and Hypertension, NYU Medical School and Peter H. Jones, MD, FACP Associate Professor, Baylor College of Medicine.
The conference objectives include the following:

Discuss goals, medications and controversies surrounding management of patients with diabetes,hypertension and dyslipidemia,
Describe appropriate treatment plans for these individuals, and
Apply new learning to improve health outcomes involving patients with diabetes, hypertension, and dyslipidemia.
Some of the topics that will be covered include Individualizing A1C Goals, utilizing Oral, Incretin,
and Insulin Therapies, Risk Assessment in Treating Hypertension, Pre-hypertension, Managing
Resistant Hypertension, New Drug Updates, Case Studies and much more.
This activity is designed for physicians specializing in Internal Medicine, Family or General Practice, Geriatric Medicine, Endocrinology, Lipidology and Hypertension Specialists. Healthcare professionals including physician assistants and nurse practitioners specializing in these areas or those managing patients with Hypertension, Diabetes, and/or Hyperlipidemia, alone or in combination, may benefit from this activity.
The Hammock Beach Resort in Palm Coast, FL, just south of St. Augustine, America's oldest city. This premier Florida beach destination features luxury villa and condominium accommodations overlooking the Atlantic Ocean, a 91,000 square-foot multi-level water park with lazy river, signature golf courses designed by golf's greatest legends, Jack Nicklaus and Tom Watson, a rejuvenating resort spa with influences from the sea and a host of other recreational amenities that will keep you coming back year after year.
Physicians attending the conference may choose to lengthen their stay by attending a session of the 3rd Annual Essentials in Primary Care Summer Conference which will take place July 23-27 (Session 1) and July 30-August 3 (Session 2). Special combination pricing is available as well as one day pricing.