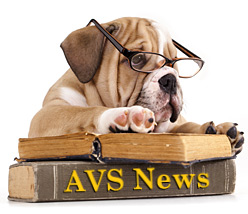 St. Louis, MO (PRWEB) December 31, 2012
Associated Veterinary Specialists of St. Louis, Missouri has treated nearly 1,000 cats diagnosed with hyperthyroidism and has just the information on its website pertaining to hyperthyroidism in cats. Feline hyperthyroidism is a condition where the thyroid gland increases its production of thyroid hormones beyond a normal level, which may result in heart disease. The most common symptoms include weight loss despite an increase in appetite, greater thirst and urination, hyperactivity, vomiting and diarrhea. Hyperthyroidism is one of the more common diseases in middle-age and older cats.
Owners of cats with hyperthyroidism may read about Associated Veterinary Specialists' treatment of the disease and the methods of treatment employ. To date, Associated Veterinary Specialists have treated more than 700 cats with hyperthyroidism using radioactive iodine, the safest and most effective treatment method. Other feline hyperthyroidism treatments include antithyroid drugs, surgery and specialized diets, the latter of which is only used when the other modalities of treatment are unavailable due to other health issues. Associated Veterinary Specialists wants pet owners to know that hyperthyroidism in cats is a treatable condition.
About Associated Veterinary Specialists of St. Louis
Associated Veterinary Specialists is a leading provider of advanced St. Louis veterinary services in the greater St. Louis metropolitan area, including Missouri and Illinois. The St. Louis animal clinic practices complicated veterinary medicine including diagnostics and treatment of internal medicine conditions, including oncology, surgery and dentistry, including oral surgery. The clinic's St. Louis veterinarians have all received advanced training in highly specialized fields and have achieved the title of Diplomate, Specialist or Board Certification. The Associated Veterinary Specialists facility is equipped with advanced diagnostic and imaging tools, operating theaters, dental lab and pet physical rehabilitation apparatus, as well as after hours and emergency animal care. Associated Veterinary Specialists operates a 24-hour emergency clinic from Bridgeton, Missouri. Pet owners may learn more about Associated Veterinary Specialists' services by visiting http://www.avsstl.com.