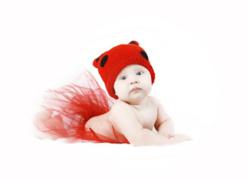 My cholesterol, blood pressure, heart rate and cardio CRP (C-reactive protein) all improved thanks to proper thyroid testing and treatment. Hypothyroid Mom will Go Red For Women With Hypothyroidism to spread awareness.
(PRWEB) February 05, 2013
In recognition of the 10th National Wear Red Day on February 1, 2013, Go Red for Women asked that Women Go Red across the country to fight heart disease. Hypothyroid Mom will GO RED the entire month of February in support of American Heart Month for the millions of women with hypothyroidism. Hypothyroidism, a disorder in which the thyroid is underactive, increases the risk for heart disease yet little attention is given to the danger. It's time to spread awareness and Go Red for Women with Hypothyroidism.
Heart disease is the number one killer of women, and is more deadly than all forms of cancer combined. The American Heart Association warns that heart disease causes 1 in 3 women's deaths each year, killing approximately one woman every minute.
The thyroid produces hormones that are essential for keeping the heart working properly including regulating heart rate, pulse, blood circulation, heart contractility and oxygen consumption. A low thyroid can lead to high cholesterol and high blood pressure and increases the risk for atherosclerosis, heart attack and stroke.
Despite being linked to heart disease, one of the deadliest diseases of our time, the lack of awareness about thyroid dysfunction is pervasive. According to the American Association of Clinical Endocrinologists as many as 30 million Americans may be affected by thyroid disorders yet more than half remain undiagnosed. Millions of Americans have no idea they suffer from a thyroid disorder that increases their risk of heart disease.
Founder Dana Trentini was diagnosed with hypothyroidism following the birth of her first son in 2006. Her cholesterol was sky high, her blood pressure was abnormally low, her heart rate was below normal and her Cardio CRP (C-reactive protein) was far above the safe range.
She trusted her doctors never once doubting they would know everything about hypothyroidism, especially when she because pregnant again in late 2008. She would later learn that her doctors did not know enough about hypothyroidism, especially the dangers of thyroid disorder and pregnancy. Under their care her TSH (thyroid stimulating hormone), the gold standard for thyroid function, reached levels far above the recommended reference range for pregnancy and she miscarried. On that fateful day, she vowed to research everything there was to know about this disease and warn women everywhere. She fulfilled her vow with the launch of Hypothyroid Mom.
HypothyroidMom.com is for the millions of moms worldwide with hypothyroidism (and the millions more who don't even know they have it yet). Founder Dana Trentini lost her unborn baby to hypothyroidism and vowed to warn women everywhere about the dangers. After 3 years of intense research and a quest to find the top thyroid health experts, the time has come to share all that she has discovered.