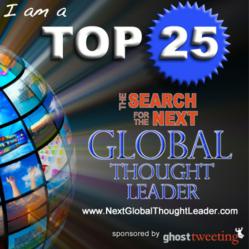 In memory of the unborn baby I lost to hypothyroidism, I will save babies all across the globe.
(PRWEB) June 18, 2013
Thyroid screening is currently not mandatory in pregnancy. Babies are at risk, yet countries of the world have failed to set health policies to ensure their protection. The Founder of HypothyroidMom.com Dana Trentini is on a mission to mandate thyroid screening in pregnancy and save babies worldwide.
Hypothyroid Mom reveals scientific research linking thyroid disease in pregnancy to miscarriage, still birth, infertility, maternal anemia, pre-eclampsia, placental abruption, postpartum hemorrhage, premature delivery, low birth weight, and deficits in intellectual development in infants. Despite the research showing that babies are in danger from maternal thyroid disease, the lack of awareness is pervasive.
The Thyroid Federation International estimates there are up to 300 million thyroid sufferers worldwide, majority women, yet over half are unaware of their condition. Over 150 million thyroid sufferers remain undiagnosed. Babies are in danger.
Founder Dana Trentini launched her blog Hypothyroid Mom on October 1st, 2012 in memory of the unborn baby she lost to hypothyroidism and in dedication to her two boys who beat the odds and made it to the world. Within 8 months of its launch, HypothyroidMom.com has 197,886 monthly pageviews with 62,152 monthly unique visitors from 159 countries in the world.
What's crazy about all this? Dana never blogged, used Twitter or Facebook ever before the launch of HypothyroidMom.com in October.
Dana knows her mission to bring about mandatory thyroid screening in pregnancy is her destiny. The loss of her unborn baby was preventable. In her baby's memory, she will save babies all across the globe.
The excitement builds in the Search For The Next Global Thought Leader competition sponsored by Ghost Tweeting. An esteemed panel of thought leader judges recently narrowed down the list of 25 quarter-finalists to the Top 10 Finalists.
Hypothyroid Mom was named in the Top 10 and now voting begins. It's time for the social media community to vote for their favorite candidate and their mission.
Please go to my voting page linked here and follow the instructions for voting: VOTE FOR HYPOTHYROID MOM.