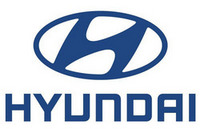 Sydney, Australia (Vocus) May 19, 2010
Hyundai fights back the competition in the compact SUV market with a real contender, the all new Hyundai ix35. Developed as an urban cruiser, ix35 is compact and agile for life in the city, yet tough and versatile for out-of-town travel.
Designed at Hyundai's Design Centre Europe at Russelsheim in Germany, Hyundai's development team started with a clean slate and moved away from the two-box off-roader look in favour of a sleeker, more refined profile while simultaneously achieving a roomier cabin, extra storage capacity and excellent fuel economy.
The new ix35 symbolises the evolution of the brand's exterior and interior design, through the introduction of 'Fluidic Sculpture', an architectural language which will be embodied in future models from Hyundai Motor Company.
Described as sporty, stylish, sleek, modern and compact, Hyundai ix35 features the 'Fluidic Sculpture' design which symbolises the flow of water. Clearly contoured surfaces are delineated by defined, naturally graduating lines. A subtle yet powerful double 'Z' form emerges from the body. The concave sills have a wedge-shaped profile extending rearward, wrapping around into the rear bumper.
Inside ix35's cabin, a definitive 'X' zone characterises the centre fascia with black and metallic finishes throughout the interior. The four spoke steering wheel incorporates controls for management of audio and cruise control systems. All instruments and gauges are backlit in Hyundai's signature blue colour.
The Hyundai ix35 offers the latest in seating design and technology. The driver's seat offers six-way electric adjustment plus electric lumbar support, allowing taller drivers to find a comfortable driving position. Added seating conveniences include second row armrest with dual cup holders and multiple seating layout configurations.
Plenty of storage is available from 19 different storage options, as well as a standard luggage screen cover provide privacy and security for valuables in the cargo area, while a luggage net (standard on Elite and Highlander models), secures loose items.
New Hyundai ix35 is available in three trim levels, Active, Elite and top of the range Highlander. With a wide choice of engines and transmissions plus a range of premium features including rear camera, panorama glass roof and full iPod® integration, new ix35 brings 'designer' style and luxury to the compact SUV segment.
For more information and details on the full range of the new Hyundai ix35, please visit "http://www.ix35.com.au".
Hyundai Motor Company Australia
Established in 1967, the Hyundai Automotive Group is the world's fifth largest and fastest growing major automotive manufacturer. Hyundai Motor Company Australia Pty Ltd (HMCA) was established on October 1st, 2003 as a wholly owned subsidiary of Hyundai Motor Company. The award-winning range of Hyundai vehicles continues to set segment and industry benchmarks in value, quality and safety, with innovations such as ESP Stability Program and Australia's first five-year warranty with unlimited kilometres.
2008 marked Hyundai Motor Company Australia's entrance into the Light Commercial Vehicle market in Australia. For more information visit: http://www.hyundai.com.au
# # #