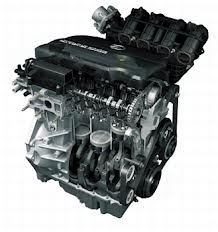 These are now sold without import fees to help provide a cost effective replacement solution.
San Antonio, Texas (PRWEB) February 04, 2013
Hyundai Motor Company produces many of the imports that are sent directly to the U.S. and Canada for sale. Manufacturing plants are now available to build new vehicles although locating a preowned engine can be problematic for a vehicle owner. The MotorUniverse.com company is now discounting pricing for all Hyundai motors for sale online. These are now sold without import fees to help provide a cost effective replacement solution. More information can be found by visiting http://motoruniverse.com/hyundai-motors-for-sale.
The Kia automobiles are part of the Hyundai brand and each of these models have sold equally well in North America. From the Sephia to the Sorrento, the branding that has taken place with automobile buyers has helped this company to grow domestically.
The used edition units that are available for sale have passed the internal testing procedures that are now in place. It is these tests that confirm the quality level and mileage before a motor is shipped nationwide to a customer.
Mechanics, junkyards, warranty companies and project car builders represent the largest group of buyers in the secondary market. While there are many reasons to replace a motor, finding authorized dealers and resellers has remained an issue for some buyers without a strong connection in the automotive industry. Avoiding a high mileage unit is one of the ways that quality can be assured after purchase. To provide additional value, the MotorUniverse.com company now supplies each customer with a customized warranty plan.
This warranty plan is now in effect to cover the problems or wear and tear that could breakdown an engine faster. The new policy details are now attached with all customer sales made on the Internet or offline. The design and opening of the company website has helped more buyers to locate engines in I4, V6, V8 and diesel configurations.
The company website receives new inventory and engine information updates to help inform the public before sales are completed. The news report for the website launch online can be read at http://www.prweb.com/releases/motors-for-sale/ford-chevy-dodge-jeep/prweb10235592.htm.
About Motor Universe
The Motor Universe company sells and distributes preowned automotive engines to the general public and commercial industries. Automakers like Ford, Chevy and Dodge are represented in the domestic portion of the company warehouse. New expansions have made it possible for imported engines to be sold without additional fees and charges. The automakers like Toyota, Isuzu and Honda are found in the import side of this company. The Motor Universe company supplies parts warranty protection and is able to send motors for no cost when shipped inside the U.S. Low price discounts and no charge testing are two examples of recent company projects.