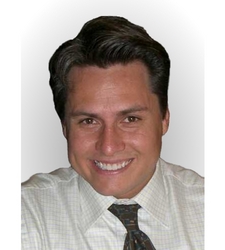 I am very excited to join LawLogix and look forward to building on the company's rich history as a leading provider of SaaS in the I-9, E-Verify and immigration arenas
Phoenix, AZ (PRWEB) July 30, 2009
LawLogix, the leader in I-9 and E-Verify compliance and immigration management systems, announces the appointment of Javier Rey as Senior Business Development Executive.
Mr. Rey, a seasoned sales professional and business development executive with over 12 years of related experience, will oversee sales for all I-9 compliance products and services, including the LawLogix Electronic I-9 Guardian solution.
"I am very excited to join LawLogix and look forward to building on the company's rich history as a leading provider of SaaS in the I-9, E-Verify and immigration arenas," said Mr. Rey. "Our innovative Guardian solution sets the standard for automated, real-time error checking I-9 and E-Verify software. We also offer a range of immigration case management solutions that enable companies, law firms, universities and hospitals to transition seamlessly from manual, paper-based systems to a completely paperless solution."
Prior to joining LawLogix, Mr. Rey spent six years in the immigration management software arena working closely with some of the top immigration attorneys in the country. He also previously held sales positions at Saba and BridgePath - helping to guide each company through several consecutive years of growth.
"Javier is a seasoned business executive with experience in sales, marketing, technology and product management. He is a wonderful addition to our excellent senior team and is very well-suited to help LawLogix and our clients reach the next level," stated Dan Siciliano, Co-Founder and CEO of LawLogix. "The board and senior staff are looking forward to working with Javier to take advantage of the growing demand for our I-9, E-Verify and immigration SaaS solutions."
About LawLogix:
LawLogix is the leading provider of web-based compliance and management systems for I-9, E-Verify and Immigration needs. LawLogix is one of only limited number of Federally certified web-services designated agents in the E-Verify program. Incorporated in 2001, LawLogix offers its state-of-the-art software and outstanding support services to clients that include Fortune 500 companies, top law firms and non-profits. LawLogix was an Inc. 500 company in 2007 and one of the Inc. Top 100 Software Companies for two years running. For more information about LawLogix and our suite of solutions contact Javier Rey or visit the LawLogix website.
Contact:
Javier Rey, Senior Business Development Executive
602-357-4240 Ext. 7150
I-9 Compliance System with E-Verify Integration
###