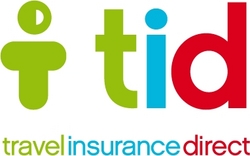 "It's now routine to travel with a whole suite of electronics, from iPhones and BlackBerries to complex digital SLR cameras, laptop computers, iPods and tablet devices."
(PRWEB) June 1, 2010
The growing cache of iPhones, laptops and other electronic devices carried by Australians has fuelled a surge in travellers seeking extra insurance cover, according to the country's largest online travel insurer.
Travel Insurance Direct has experienced a significant increase in the number of travellers opting for additional cover during the past year, but warns other travellers might be unaware they are under-insured.
General Manager Ian Jackson said there had been a 35 per cent increase in the number of policies sold with additional cover in 2009, driven largely by people carrying multiple electronic devices.
"The i-generation is travelling with more expensive luggage than ever before," Mr Jackson said. "It's now routine to travel with a whole suite of electronics, from iPhones and BlackBerries to complex digital SLR cameras, laptop computers, iPods and tablet devices."
Mr Jackson said the latest gadgets not only posed a greater risk of theft, they could also take a traveller's total luggage value beyond the limits of their travel insurance.
"Travellers need to check their policies carefully, not only for the limits on individual items but also the combined value of luggage cover," Mr Jackson said. "If your total luggage value is over the limit, it's relatively simple and inexpensive to take out additional cover to make sure you're properly protected."
Camera equipment represented the biggest category of additional cover taken out by Travel Insurance Direct customers during 2009, representing 41 per cent of specified items.
The next most common categories were laptops (18 per cent), mobile phones (9 per cent) and jewellery (7 per cent).
Travel Insurance Direct is Australia's number one online travel insurer. Standard policies offer $12,000 luggage cover, including up to $4000 per item for cameras, laptops and hand-held computers, and up to $700 for other individual items.
Travel Insurance Direct is Australias leading online travel insurance provider. TID has a core focus of making it easier, better, faster and less expensive for Australian's to purchase reliable travel cover online. Popular products include holiday Insurance, domestic Travel Insurance, seniors travel Insurance & Business travel cover.
# # #