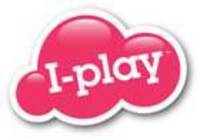 The Battle of the Betrothed is set to be the ultimate matrimonial match-up
New York, NY (Vocus) February 6, 2009
I-play, the world-leading multi-platform casual game publishing division of Oberon Media, today announced the premier sponsorship of Battle of the Betrothed, The Healthy Bride's competitive wedding event. In Battle of the Betrothed, eight couples battle against each other through various wedding-themed challenges, with the winning couple receiving an all expense paid honeymoon and other great wedding prizes. The event will feature information and prizes from I-play's hit Dream Day Wedding game series. Battle of the Betrothed begins February 6 in Seattle, Washington.
"I-play is thrilled to be a sponsor of The Healthy Bride's Battle of the Betrothed event", said Mike Breslin, Vice President, Marketing, I-play. "The Dream Day Wedding games have been downloaded more than 50 millions times, have a worldwide audience and are geared toward a core female audience. We believe a fun, interactive, competitive event integrated into a wedding theme, like Battle of the Betrothed, is a perfect match for our fans."
The Healthy Bride's Battle of the Betrothed is a fun and challenging event for brides and grooms, as well as a showcase for wedding vendors and sponsors to promote their services. The popular Dream Day Wedding gaming franchise will be highlighted throughout the event. Eight couples will battle it out in a series of eight wedding-themed competitions: wedding cake challenge; wedding invitation challenge; dance challenge; floral design challenge; photography challenge; beauty challenge; and the final urban adventure race through downtown Seattle. The overall winner of the challenges will receive a dream honeymoon getaway. Battle of the Betrothed begins at the Bridal Party brigade on February 6, with a silent auction, and culminates in the Grand Finale on Valentine's Day, February 14. The Healthy Bride will take the contest on the road traveling to Washington, DC and Atlanta, GA in Fall 2009.
"The Battle of the Betrothed is set to be the ultimate matrimonial match-up", said Christi Masi, Founder, The Healthy Bride. Its fresh approach to connecting engaged couples and wedding vendors is cutting edge and sure to ignite further innovation within the industry. The Healthy Bride hopes to inspire engaged couples to incorporate healthy lifestyle practices on their big day and beyond."
I-play's Dream Day Wedding gaming franchise consists of five seek-and-find casual gaming adventures featuring beautiful graphics, unique puzzles and extra levels sure to challenge gamers everywhere. The first title in the franchise, Dream Day Wedding was launched in early 2007 and was followed that same year by Dream Day Honeymoon and Dream Day First Home. Dream Day Wedding: Married in Manhattan launched in 2008 and, in total, all titles have amassed more than 50 million downloads. The next title in the Dream Day Wedding franchise will launch in Spring 2009.
About The Healthy Bride®
The Healthy Bride (http://www.healthy-bride.com) was founded by Christi Masi to help prepare brides-to-be (and a groom or two!) for their big day through individualized fitness and nutrition programs developed exclusively for their particular goals. Based in Seattle, The Healthy Bride offers bootcamp-style classes, individual and couples training and nutrition counseling for brides in the area, as well as a number of online resources for brides-to-be nationwide, including free workout podcasts, a fitness blog, workout accessories, and Christi Masi's "Healthy Bride Bootcamp DVD" and her book, "The Healthy Bride Guide".
About I-play
I-play, the publishing division of Oberon Media, Inc., is the world's leading multi-platform casual games publisher. With powerful franchises and massive distribution across PC, Mobile, and Interactive TV, I-play content reaches global consumers across the three most popular entertainment screens, and delivers fun, entertaining, accessible content to casual gamers of all ages. I-play's PC publishing division (formerly known as Oberon Games) is based in Seattle and created the hit Dream Day Series, as well as the first casual games for bestselling author James Patterson and legendary mystery author Agatha Christie, including the Zeeby's Awards 2007 Game of the Year, Agatha Christie: Death on the Nile. I-play's mobile division has delivered some of the biggest selling franchises in the mobile space, including the world's #1 best-selling racing franchise, The Fast & the Furious, based on the blockbuster movies. I-play's interactive TV group (formerly PixelPlay) creates and distributes games featuring many top brands including Centipede™, Missile Command®, Asteroids™, Monopoly®, Scrabble®, Boggle®, and Yahtzee™. I-play is headquartered in New York City, with offices in Seattle, San Mateo, London, and Dunfermline, Scotland.
About Oberon Media
Oberon Media, the world's leading multi-platform casual games company, is the first company to deliver global, integrated casual games solutions across three platforms-online, mobile and interactive television - and at retail. The Oberon Gaming Platform has become the industry standard and been adopted by the world's leading digital and media companies, such as Microsoft, Comcast, Verizon, MTV Networks, Electronic Arts, MySpace, France Telecom and NHN. The Oberon Media Gaming Platform consists of a full gaming experience that includes a full suite of casual game content, services and features tailored to each partners' specific needs. Oberon Media's game publishing division, I-play, works with the industry's best and award-winning game developers to produce the top selling casual games, which are played across online, mobile, console and iTV platforms in more than a dozen languages. Founded in 2003, Oberon Media is headquartered in New York with offices in North America, Europe and Asia, and is backed by Goldman Sachs, Morgan Stanley and Oak Investment Partners.
Contact:
Nakiah Cherry Chinchilla
Director, Public Relations & Corporate Communications
Oberon Media
PH: 646/674.1422
Email: Nakiah.CherryChinchilla(at)oberon-media.com
##