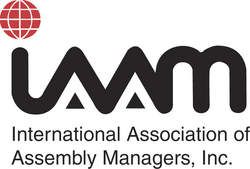 Ferndale, WA (Vocus) October 27, 2009
IAAM and the newly created Benchmarking Advisory Committee announce the completion of the Convention Center Operating Expenses 2008 Benchmarking Survey Report, the first IAAM convention center industry benchmarking survey that comprehensively covers operating expenses. To order your copy today, please go to https://www.iaam.org/Products/index.htm.
Mark Emch, Chair of the Benchmarking Advisory Committee and Vice President - Finance for the San Diego Convention Center stated: "The 2008 Survey Report is the culmination of extensive previous work, including the 2007 Pilot Survey, that showed that convention center operating expenses can be not only effectively benchmarked, but most importantly can provide meaningful and useful information to facility managers. Looking to the future, the 2008 Report can serve as the stepping stone for further surveys which would allow for the creation of a very valuable benchmarking tool; multi-year trend comparisons against facility peers for all expense categories."
The report includes average expense metrics by exhibit hall size on: occupancy; building cleaning expense; building security and traffic control; room set-up; repair and maintenance; grounds maintenance; event management/coordination; building utilities; sales and marketing; and property and general liability insurance.
"I am extremely pleased with the Benchmarking Survey Report that was prepared and conducted by members of our Convention Center Committee. As a General Manager of a convention center, I am constantly looking for ways to determine my operating efficiencies within the venue. This tool allows me to compare my performance against like venues, identify problem areas, and work toward achieving or beating benchmark averages. In today's economy and competitive climate this survey is invaluable!" - IAAM Chairman of the Board Shura Lindgren-Garnett, CFE.
# # #