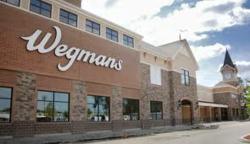 Albany, NY (PRWEB) November 05, 2012
SmartWatt Energy, Inc., a leading nationwide provider of energy-efficiency solutions for cold storage facilities, will be exhibiting at the 2012 International Association for Cold Storage Construction's (IACSC) Conference and Expo at the Waldorf Astoria Orlando in Florida on November 7-11, 2012.
Attendees are encouraged to visit Booth #29 to discuss energy-efficiency solutions for cold storage facilities. The company's Vice President of East Coast Operations, Ben Stewart, and Marketing Director, Danielle Marquis, will be in attendance.
SmartWatt Energy has an extensive background engineering and designing SmartLighting LED lighting and advanced wireless controls projects for cold storage facilities. The company's experience is a valuable resource for contractors looking to lower lighting-related costs and incorporate energy-efficient technology into the design of new cold storage facilities.
The IACSC Conference and Expo is the largest cold storage construction, maintenance and design event of the year. Over 200 industry leaders will gather at this year's event to discuss and learn about the latest technologies, trends and regulations impacting cold storage construction.
ABOUT SMARTWATT ENERGY, INC.
SmartWatt Energy, Inc. is a leading nationwide provider of turnkey energy-efficiency solutions. SmartWatt Energy is dedicated to lowering businesses' operational costs through energy-reduction strategies. SmartWatt Energy provides whole-building energy assessments and implements lighting retrofits, VFD upgrades, control system enhancements, ECM upgrades and more to help commercial, industrial, government and utility customers meet their sustainability goals. SmartWatt Energy's energy-efficiency services include construction-grade energy audits, value-engineered designs, self-performed installations, utility incentive procurement, facilitation of EPAct 2005 tax deductions and maintenance support. For more information, visit http://www.smartwattinc.com.