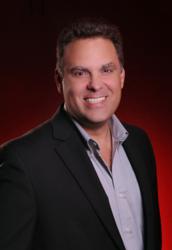 "Leading Keller Williams Elite Properties was an incredible opportunity to develop the talents and skills of a large team to change lives and accomplish very substantial growth. I'm looking forward to bringing even greater results to IAdoreMiami
Miami, Florida (PRWEB) January 16, 2013
The company's numbers tell the story: Closed units increased 91%, sales volume increased 134%, Agents earned 123% more commissions, owners' profits increased 340% and the company profit shared $166,665 with agents. Rich Lombari knows how to run a real estate company.
"Leading Keller Williams Elite Properties was an incredible opportunity to develop the talents and skills of a large team to change lives and accomplish very substantial growth. I'm looking forward to bringing even greater results to IAdoreMiami.
Keller Williams Elite Properties was already in growth mode when Lombari became CEO, but he quickly noted that exponential growth was possible.
"I come from a technical background and look at things from a very logical perspective.' What's not working? Let's fix that first.' I'm a troubleshooter."
"When I came to Miami 4 years ago, I was shocked at the low level of professionalism in the region. Our goal was to have the most knowledgeable, most valuable real estate agents. "
Rich cranked up the training calendar, teaching 3 to 4 core sales and negotiation skills classes a week. Contracts, leasing and bi-weekly technology classes were added.
He turned his attention to attracting talent and increased the sales force from 100 agents to over 150, earning Keller Williams Realty's South Florida Region's top recruiting award. While other local offices were struggling, and closing offices, Keller Williams Elite Properties expanded their office space over 50%.
Rich may be stepping down from leading one of the fastest growing real estate offices in Miami but, he isn't moving far. Actually, it's only 2 doors down, to lead top agent, Brigitte Lina Lombari's team IAdoreMiami Now he'll run the family business.
Rich met Brigitte shortly after arriving in Miami at an open house and skilled at recognizing great talent, he began recruiting her. A year later, they were married.
Brigitte, a native of France, has focused her brand IAdoreMiami around an international clientele. Her sales included multiple bulk condo transactions, luxury condos and waterfront homes in prestigious gated communities propelling her to over $20 Million in sales in 2012.
To maintain her high level of customer service, Brigitte's real estate business has been in growth mode too. In 2012 Brigitte hired an operations manager, a full time marketing specialist and with the addition of Rich, an experienced Team Leader.
And his experience is substantial. Rich has been licensed in real estate for over 20 years and is an active Broker/Associate in both Florida and California. His credentials include the prestigious industry designations, Certified Residential Specialist (CRS), Graduate of Realtor® Institute (GRI), Certified Luxury Home Marketing Specialist® (CLHMS), Certified Distressed Property Expert® (CDPE). Rich has been recognized by the Master Custom Builder Council, is a member of the "invite only" Master Brokers Forum and is a sought after public speaker and real estate coach.
In addition to oversight of the team, Rich will be building new pre-construction, luxury and commercial real estate opportunities for IAdoreMiami.