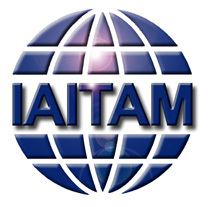 It's not surprising that cloud computing and software licensing issues are still causing confusion
Suffield, Ohio (Vocus) November 3, 2009
Most IT asset managers believe they are well prepared for 2010 trends, except for cloud computing and changes in software licensing, according to a survey by the International Association of Information Technology Asset Managers, Inc. (IAITAM).
IT asset managers believe that they are prepared for remote workers, mobile technology, IT service management (ITSM) or ITIL, green technology and financial market conditions. But less than half surveyed believe that they are ready for cloud computing and slightly over half believe that they are prepared for new or changing licensing.
"It's not surprising that cloud computing and software licensing issues are still causing confusion," said Barbara Rembiesa, President and Founder, IAITAM. "Software licensing is complex. Often, we see environmental changes causing the license to change, but rarely does an IT organization focus on addressing these modifications before or during the implementation and, more often than not, will not even have the proper procedures in place.
"Cloud computing has been on the horizon for the past 18 months, but somehow this trend has managed to remain in the emerging category for just as long. The IT industry is still grappling over the definition and delivery mechanisms of cloud computing. So, it's not a surprise that IT asset managers and others are still struggling over how it fits into the overall strategic plan.
"Managing trends has always been a struggle for IT asset managers. It is vital to plan and implement best practices within your organization that is grounded in a standard framework; backed by solid, proven principles; while having some flexibility to account for changing situations – such as changing licensing models."
Other findings in the survey include:
What's Happening with ITAM and Major Trends?

Not surprising, more than half of companies surveyed currently have a green technology initiative underway. Nearly 30 percent is currently rolling out or in the process of planning its green initiative(s).
Of the companies surveyed with a virtualized desktop initiative, more than 20 percent still do not track and has no way of knowing the effectiveness of the initiative. However, it seems that server virtualization is an initiative IT asset managers track closely with only 6 percent unable to track the effectiveness. More than half (52 percent) relate cost savings to server virtualization as well as to resultant consolidation. Thirty-four percent attribute virtualized server effectiveness to energy savings, 24 percent to streamlining operational management and 23 percent to facilities savings.
Managing Assets

The majority (86 percent) of IT asset management practices are conducted by an internal team. Only 1 percent said that they outsource to an ITAM expert.
Nearly 86 percent of companies are using commercial applications installed internally, followed closely by more than half (56 percent) that are using spreadsheets to track assets. Only 25 percent use internally custom-built applications.
While it's not surprising that software, servers, desktops and laptops are included in IT asset management programs, only nine percent surveyed included VoIP phones and less than one- third included mobile devices such as smart phones.
Policies & Enforcement

More than half (52 percent) surveyed said that their corporate policy manual reflected IT asset management, while nearly 20 percent said they didn't have an ITAM corporate policy and one-third said that the policies reside elsewhere.
For the majority of companies, ITAM policies are enforced by escalating the issues to a manager, group leader or above. More than one-third (43 percent) of companies send the issue directly to the manager or group leader and 33 percent will continue to escalate the issue. Approximately 10 percent of companies empower the asset manager for enforcements and a quarter of companies have no enforcement of policies and procedures whatsoever.
To view the survey, go to http://www.iaitam.org/Surveys.htm. These key findings were based on a survey completed by IT asset managers during the October IAITAM 2009 Conference and Exhibit. Seventy nine IT asset managers completed the survey.
About IAITAM
For more information, go to http://www.iaitam.org.
CONTACT:
Yin Chang / Jen Fugel
Phoenix Marketing Communications
973-748-4878 / 865-657-4202
Yin (at) Fiercebird (dot) com / Jen (at) Fiercebird (dot) com
# # #