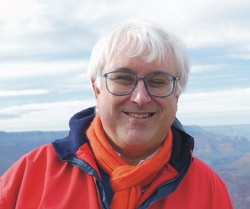 Unless old stock / old inventory is carefully managed and sold off in a timely manner, it can possibly end up in landfill, hurting both the environment and the bottom line
(PRWEB) February 8, 2011
Recently launched website OldStock.com is the idea of 65-year old senior, Ian Jones - a retired electronics engineer - proving that coming up with a good website idea is not just the domain of the young.
Jones says that anybody who has a good website idea and who can express themselves clearly - can readily achieve their goal.
He recommends easy-to-use Balsamiq.com software for website planning and a budget of approximately $5k for programming & graphic design costs.
Jones went onto say "I was looking for a project to do in my retirement inorder to keep my mind agile and something that had the potential of self growth and giving me a little extra income, from possible future advertising revenues or sponsorship.
Also I wanted to do something that did not tie me down to a particular location and that I could look after if needed while on holiday - wherever in the world. A website, where anybody can list their old stock/ old inventory, was the perfect fit !"
OldStock.com which is fully search engine optimized, is based on Ruby on Rails as used by Twitter and numerous other sites. Ruby on Rails is an open source programming language - which provides for a quick and cost-efficient means of building complex websites.
This year will see a huge number of seniors reaching the age of 65 - also known as baby boomers, given the huge growth in birth rates from 1946 (and for a few years thereafter), following the end of WWII in 1945.
Jones, who has more websites in the pipeline such as Lost-Property.tv & HouseSitter.tv believes that for those seniors interested in the Internet and keeping their minds agile, coming up with custom website applications could be the perfect solution.
###