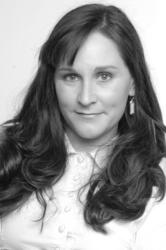 Albany, NY (PRWEB) November 10, 2011
SmartWatt Energy announced today that Danielle Marquis, Marketing Manager, has accepted a nomination to the International Association of Refrigerated Warehouses (IARW) Southeast Chapter Executive Board. Ms. Marquis, who was nominated by the Chapter's Chairman and seconded by the Chapter's Representative on the IARW Board, will be an Associate Board Member, representing the interests of other Associate members of IARW's Southeast Chapter.
Each North American Chapter of the IARW is responsible for managing and developing meetings and events in their geographic region. This includes administration, accounting, meeting planning, sponsorships, programming and marketing. Ms. Marquis will focus her efforts on sponsorship, marketing and meeting planning.
SmartWatt Energy is a leading nationwide provider of comprehensive, turnkey energy-efficiency solutions for cold storage facilities. They are currently working with various cold storage warehouses, including multiple national accounts. Danielle Marquis' article "Lights Out Cold Storage: New LED lighting technology allows cold storage facilities to turn out the lights and save energy" was published as a feature in IARW's Cold Facts magazine March/April 2011. She has worked as a Marketing Manager for SmartWatt Energy for the past year, and is also a professor of business, finance and law. Prior to her current position, Danielle was the founder of a non-profit and owner of a sports agency.
ABOUT SMARTWATT ENERGY, INC.
SmartWatt Energy, Inc., is a leading nationwide provider of turnkey energy-efficiency solutions. SmartWatt Energy is dedicated to lowering businesses' operational costs through demand-side energy-reduction strategies. SmartWatt Energy provides whole building energy assessments and implements lighting, variable-frequency drive, control system, refrigeration, HVAC and other mechanical upgrades to help commercial, industrial, government and utility customers meet their sustainability goals. SmartWatt Energy's energy-efficiency services include construction-grade energy audits, value-engineered designs, self-performed installations, utility incentive procurement, facilitation of EPAct 2005 tax deductions and maintenance support.
ABOUT IARW
Founded in 1891, the International Association of Refrigerated Warehouses (IARW) promotes and supports excellence in the temperature-controlled warehouse and logistics industry by providing extensive education, training opportunities, and resources to their member companies to ensure that they are able to provide the best possible service to the global food industry and society at large. IARW Members can be identified by the use of IARW logo. The IARW Southeast Chapter represents and serves IARW members in Alabama, Florida, Georgia, Louisiana, Mississippi, North Carolina, South Carolina, Tennessee, Virginia, Bermuda, and the Caribbean Islands. IARW is a Core Partner of the Global Cold Chain Alliance, which represents all major industries engaged in temperature-controlled logistics. For more information, visit http://www.gcca.org.
###