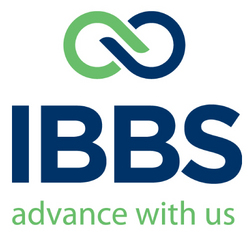 Cable operators throughout the U.S. see great value in creating bundled solutions with voice services playing a centrol role. IBBS provides a compelling solution for cable operators, both large and small.
Atlanta, GA (PRWEB) February 23, 2011
IBBS, the leading provider of voice and data services for broadband providers, today announced that three customers – Davis Communications, Shen Heights and Nelsonville Cable TV – have each signed multi-year contracts to deploy IBBS-powered Residential Voice services and advanced calling features to their customers.
The three broadband providers currently offer cable Internet service provided via an IBBS network solution. IBBS' rapid provisioning system and engineering capabilities enable its broadband provider customers to quickly seize new market opportunities including voice services and commercial services – two of the fastest-growing opportunities in cable. In addition to technical expertise, IBBS coaches providers on best-in-class marketing and market penetration tactics to support successful launches and ongoing service delivery.
"Cable operators throughout the United States continue to see great value in creating bundled solutions with voice services playing a central role in those offerings," said Bob Hobbs, vice president of business development and product management, including the new portfolio of voice services. "IBBS provides a compelling voice solution for cable operators, both large and small, as they can launch services quickly and efficiently to capture additional market share and create new revenue streams."
Davis Communications
Based in Washington State, Davis Communications serves 1,300 high-speed Internet customers in Cheney, Four Lakes and Medical Lake, Washington. Branded by Davis Communications and powered by IBBS, the voice offering will include advanced services such as parallel calling, enhanced voicemail and other IP-enabled features. Learn more about the company at http://www.daviscomm.net.
Shen Heights
Located in Shenandoah, Penn., the cable operator serves 600 high-speed Internet subscribers. The company will expand its service portfolio with Shen Heights-branded voice services. The addition of voice services is a natural evolution of Shen Heights' offerings as the cable provider is one of the oldest, yet most technologically advanced providers in the region. Learn more about the company at http://www.shenhgts.net.
Nelsonville Cable TV
The Nelsonville, Ohio cable operator prides itself on personal support and quality service. The company serves 2,100 cable Internet customers via an IBBS-powered high-speed Internet solution. Customers can now turn to Nelsonville Cable TV for a triple-play bundle featuring cable, high-speed Internet and advanced voice services. Learn more about the company at http://www.nelsonvilletv.com.
IBBS' Residential Voice Services are provided via the company's fully-integrated, advanced IP platform that leverages the industry's leading back office systems and technical support services. Using SIP-based technology, IBBS provides a range of voice services including basic and premium residential packages that are enriched with advanced calling features that create additional value and provide a marketing advantage. IBBS Residential Voice Services are ideal for Tier 2 and Tier 3 cable providers that seek to expand their service portfolios without purchasing or maintaining expensive on-site equipment. This approach allows broadband providers to quickly get to market without having to invest in complex provisioning, monitoring and network administration processes and systems.
IBBS now serves more than 200 U.S. broadband providers with a suite of advanced broadband services via a fully integrated voice + data platform.
About IBBS
IBBS provides fully-integrated data, voice and technical support services to broadband providers to simplify their delivery of advanced communications into the residential and commercial marketplace. IBBS operates at the intersection of technology and people. The company's technology and expert approach to service provide an unmatched customer experience and measurable ROI for the companies it serves. IBBS's customers leverage the award-winning proprietary BBX operational support system to launch services and seize marketplace opportunities while relying on the company's NOC, engineering team, and world-class Technical Support Center to drive profitability and delight its end users. For its business vision and market success, IBBS was named a Top 50 American Telecommunications Firm by Inc. Magazine in 2008. In 2010, IBBS was named one of Georgia's 'Fast 40' Growing Companies and included in Inc. 5000 list of America's fastest-growing private companies. IBBS is headquartered outside Atlanta with regional offices in Vancouver, Canada, Lexington, Ky., Louisville, Ky. and Cartersville, Ga. Learn more about IBBS and its service portfolio at http://www.IBBS.com.
###