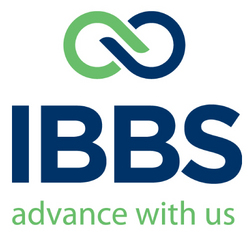 The deployment of Metaswitch technology underscores our ongoing investment and commitment to supporting our customers with leading technology.
Kennesaw, GA (PRWEB) February 28, 2011
IBBS, the leading provider of voice and data services for Tier 2 and 3 broadband providers, today announced that it will enhance its voice network with the deployment of Metaswitch universal gateways and a MetaSphere call feature server to replace legacy network equipment. The advanced voice platform will enable IBBS to create geographical diversity, improve scalability and enhance quality of service for broadband providers who rely on the IBBS voice platform to serve their residential and commercial voice subscribers.
"Our investments directly and positively impact our customers' growth, market opportunity and competitive position," said Paul Freeman, chief operating officer at IBBS. "The deployment of Metaswitch technology underscores our ongoing investment and commitment to supporting our customers with leading technology so they, in turn, may offer the highest quality of services to their subscribers."
IBBS chose Metaswitch Networks' Tandem and IP Trunking technology to boost its voice platform as the company delivers best-of-breed converged services using standards-based, IP infrastructure. The hallmark of Metaswitch's technology is its ability to deliver feature-rich communications while being a cost-effective solution to improve operations, administration and provisioning. IBBS and its broadband provider customers will benefit from a simplified network architecture that delivers measurable benefits including reduced mean time to repair, shorter voice paths and more efficient voice traffic hand offs. In all, the platform will improve quality of service and support broadband providers in their pursuit of market share in residential and commercial sectors.
"The most innovative service providers advance their businesses by working with the most innovative vendors," said David Ashby, vice president of sales at Metaswitch Networks. "IBBS continues to deliver value to its broadband provider customers by taking advantage of technology that is built for reliability, scalability and value."
About IBBS
IBBS provides fully-integrated data, voice and technical support services to broadband providers to simplify their delivery of advanced communications into the residential and commercial marketplaces. The company's technology and expert approach to service provide an unmatched customer experience and measurable ROI for the companies it serves. IBBS's customers leverage the award-winning proprietary BBX operational support system to launch services and seize marketplace opportunities while relying on the company's NOC, engineering team, and world-class Technical Support Center to drive profitability and delight its end users. For its business vision and market success, IBBS was named a Top 50 American Telecommunications Firm by Inc. Magazine in 2008. In 2010, IBBS was named one of Georgia's 'Fast 40' Growing Companies and included in Inc. 5000 list of America's fastest-growing private companies. IBBS is headquartered outside Atlanta with regional offices in Vancouver, Canada, Lexington, Ky., Louisville, Ky. and Cartersville, Ga. Learn more about IBBS and its service portfolio at http://www.IBBS.com.
About Metaswitch Networks
Metaswitch Networks is a leading provider of the technologies and solutions that are powering the migration of communications networks to open, next-generation architectures. Hundreds of network operators worldwide depend on its reliable, scalable carrier systems solutions, while its high performance, fault-tolerant software technologies are licensed by all the world's leading communications equipment manufacturers. For more information, please visit http://www.Metaswitch.com.
IBBS Media Contact:
Sarah Eder
Eder Communications for IBBS
(303) 887-9744 direct
sarah(dot)eder(at)ibbs(dot)com
IBBS Customer Contact:
Cynthia Carpenter
IBBS Chief Marketing Officer
678-399-9920 direct
cynthia(dot)carpenter(at)ibbs(dot)com
Metaswitch Networks
Neila Matheny
Engage PR for Metaswitch Networks
510-748-8200, ext. 215
nmatheny(at)engagepr(dot)com
# # #