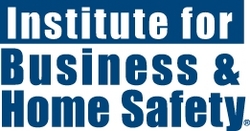 Tampa, Fla. (Vocus) April 22, 2009
The Institute for Business & Home Safety (IBHS) voiced its strong support for W. Craig Fugate, whose nomination as administrator of the Federal Emergency Management Agency (FEMA) goes before the Senate Homeland Security & Governmental Affairs Committee today.
IBHS President and CEO Julie Rochman said, "The leadership and knowledge Director Fugate gained by guiding a disaster-prone state such as Florida through successive natural catastrophes will be critical to improving our national ability to make individuals, businesses and communities more disaster resistant.
"We simply cannot continue repeating the mistakes of the past by building in the same high risk places in the same vulnerable ways. We know how to significantly reduce losses from a variety of natural perils, such as high winds, wildfires and earthquakes. More people than ever before are living in harm's way, so it is imperative that we work toward solutions that make us less vulnerable to the natural events that can and will have a dramatic impact on our lives.
"As Director Fugate and Homeland Security Secretary Janet Napolitano have said, 'FEMA is not a first-responder.' However, FEMA is a primary strategic partner for everyone working to prevent significant losses in the first place. This is important, because recent IBHS research found that a community-wide approach to disaster planning yields the greatest benefits at all levels. Individual citizens, business owners, local governments and the built environment are more resilient in the face of natural disasters when a concerted effort was made beforehand to prepare."
For more information visit the IBHS Web site http://www.DisasterSafety.org.
IBHS is an independent, nonprofit, scientific and educational organization supported by the property insurance industry. The organization works to reduce the social and economic effects of natural disasters and other risks to residential and commercial property by conducting research and advocating improved construction, maintenance and preparation practices.
Contact: Wendy Rose
(813) 675-1045
###