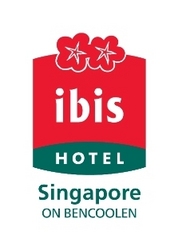 Singapore (Vocus) May 14, 2010
it's all about TASTE Restaurant at Hotel ibis Singapore on Bencoolen invites you and your friends to vote for your favorite Top 10 TASTE dishes from its current 20-dish menu. You could be one of the 10 lucky winners to feast at TASTE Restaurant with your pick of 10 friends to join you at the end of the campaign.
The campaign starts from 13 May to 2 July 2010 via ibis Singapore on Bencoolen Facebook. All food-lovers in Singapore are welcome to participate.
This is how simple you could win:
1. Visit "http://www.facebook.com/ibisSingaporeBencoolen"
2. Select your favourite Top 10 TASTE dishes
3. Suggest 3 other popular Singapore dishes to be added into the menu
4. Tell us why you should win
To increase your chances of winning, be sure you are a 'fan' and recommend your friends on Facebook to participate.
The last day of participation is on 2 July 2010 23:59hrs (Singapore time). Winners will be notified via email and posted on ibis Singapore on Bencoolen Facebook no later than 14 July 2010. Winners will be able to redeem for their free dinner parties from 15 August to 30 November 2010.
TASTE is the flagship restaurant of Hotel ibis Singapore on Bencoolen which offers the best flavors of Singapore food in a unique and innovative tapas-style serving choices at economical price. With its contemporary modernized decor environment plus a team of friendly customer service staff, rest assured you will enjoy a great dining experience with your business partners and friends here. For inquiries, call +65 6593 2886. All day dining from noon till 10.30pm.
About ibis
ibis, the worldwide economy hotel brand of the Accor group, offers consistent quality accommodation and services in all its hotels, for the best local value: a well-designed and fully-equipped en-suite bedroom, major hotel services available 24/7 and a wide choice of onsite food and beverage options. The quality of the ibis standard has been recognized by the International Organization for Standardization certification ISO 9001 since 1997. ibis is also the world's first hotel chain to demonstrate its environmental commitment through securing the ISO 14001 certification, which has already been awarded to nearly one third of its hotels.
Established in 1974, ibis is the European leader and one of the first economy hotel chains in the world, with nearly 90,000 rooms and 800 hotels in 40 countries, including ibis Singapore on Bencoolen.
For additional information, please visit "ibishotel.com.sg"
ibis Singapore on Bencoolen was hailed the "Best Budget Hotel" in the 20th TTG Travel Awards, 2009. For more information about this internationally-branded economy hotel and its services, visit "ibisbencoolen.com.sg"
###