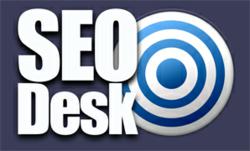 (PRWEB UK) 13 December 2012
Wimbledon based cycling firm and home of the Ibis Mojo, Orange five and Whyte mountain bikes sign SEODesk to perform search engine optimisation, boosting their online sales and increasing traffic.
Benefiting from a great summer for Britain's cyclists, Colliers Wood cycle company Moosecycle's have seen a surge in interest and custom recently. Run entirely independently by cyclists themselves, this store is the first port of call for anyone looking to find an Ibis Mojo, Orange five or Whyte mountain bike, though they do also offer custom built cycles for aspiring and professional cyclists alike. They also have a children's cycle range.
With over thirty years experience in the cycling industry, Moosecycles have turned to industry leader SEODesk to improve their website through search engine optimisation in a move to capitalise on cycling's recent exposure and increase the productivity and efficiency of their online shop, as they often encourage customers to visit the shop instead. Speaking about this topic manager Greg had this to say "'although we're always trying to get customers to walk into our Colliers Wood store, we're finding more and more business is going through our website, making search engine optimisation an ever rising priority'.
As potential customers tend to check search engines for their product needs over obsolete methods such as the Yellow Pages, for Moosecycles to compete with rivals, local or nationwide, a high ranking – page one – search engine result for search criteria such as "Ibis Mojo" or "Orange five" is a must. With more shopping taking place online these days, a website is a must have for any local business. However, no matter how well presented the site, this will provide no benefit if users are unaware of it. James Nicholson, Director of SEODesk says 'we are overjoyed that Moose Cycles have trusted us to perform some TLC on their site. We know we will have done our job when Moose cycles consistently appears on the first page of results and stays there' about their new key client.
A Google search for "mountain bikes" returns nearly forty nine million results with "mountain bikes London" returning some four million. As a result of the search engine optimisation SEODesk will perform for Moosecycles, we can expect to see them climb the rankings to a page one result. Moosecycles are currently sat on the third page of Google results for "mountain bike shop London", this means that 85% of their potential clientele will never see their website. SEODesk can push up their rating not just on Google, but Yahoo, Bing and other smaller engines such as Ask.
Local SEO is what can give Moosecycles that competitive edge over their rivals, and rate them as one of the best cycle shops in London. Moosecycles already receive rave reviews and high customer loyalty, the logical next step for them is to improve their online capabilities.
A page one result for Moosecycles when potential customers search for "Ibis Mojo" or "Orange five" will result in a massive increase in traffic, and therefore improved productivity. SEODesk can provide this for them.