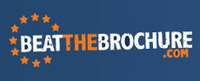 (PRWeb UK) June 21, 2010
Dance music first took the world by the scruff of its musical neck in the late 80s, in a storm that raged right through to the late '90s. But David Guetta, hailed as the saviour of electronic music, is set to kick off a second dance music revolution... and potentially a second Ibiza summer of love.
His chart topping collaborations with the Black Eye Peas, Kelly Rowland, Kelis, Akon and more, together with the Lady Gaga phenomenon, have raised awareness of dance music in the USA where it was first born. Chicago and New York dance music got off to a blinding start in the late '80s but the US media soon brought a halt to the genre's popularity, demonising it as only fit for drug abusers and gay men. As a result it took off in Europe but Dance turned out to be a relatively damp squib across the Atlantic.
Daniel Ox, BeatTheBrochure MD, has noticed a sudden surge in bookings for Ibiza holidays this summer. "Guetta heads the vanguard of a new wave of European DJs and producers who have a wide appeal in the US as well as closer to home. So if you're booking Ibiza package holidays this summer, expect to be joined by a growing contingent of American house fans, flocking to Pacha on Thursdays to see Guetta in action."
Some say the island's club scene has been missing something for the past decade. If the rumours are to be believed, Guetta will be breathing new life - as well as blasting a collection of seriously funky tunes - into Ibiza holidays this summer.
If you're a dance music lover in despair over where to go this year, you might find yourself dumping your all inclusive Majorca holidays, French camping holiday or British 'staycation' in favour of a fortnight's partying in Ibiza. You might find the experience is just as good as the old glory days... perhaps even better!
Beat The Brochure brings all the leading UK travel suppliers together in one simple search, affording customers access to the best deals from leading operators such as Thomson, Thomas Cook and First Choice.
We bring together a huge range of hotels, flights, cars and transfers in order to create your own bespoke package - offering the ultimate in flexibility at the lowest possible price.
Beat The Brochure is part of the award winning Como Street Travel Group with offices based in Central London, Essex and Blackpool and Florida, now boasting a team of almost 100 experienced travel consultants.
Beat The Brochure is a fully bonded member of the Travel Trust Association (TTA U0898) and is licensed by Civil Aviation Authority (ATOL - T7270) thus offering complete financial protection for bookings.
# # #