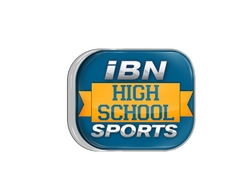 The CIF Southern Section is excited about our expanded relationship with iBN Sports this year
Foothill Ranch, CA (PRWEB) September 3, 2009
Internet sports television broadcaster iBN Sports announced today that it has renewed its ongoing three year partnership with the CIF Southern Section for the school year of 2009-2010. The new deal will expand iBN's coverage of CIF Southern Section sports as it prepares for exponential growth in live sports content on its High School Sports channel.
The network plans to air over 500 live high school sports contests throughout California this year and at least 100 of those events will be key CIF Southern Section football games starting September 3rd. Viewers will be able to log on to http://www.ibnsports.com to watch the nation's best high school sports action in the 577 school conference that encompasses most of southern California and is home to 18 of the top 25 football teams in this year's preseason state rankings. All 18 of those teams and more are scheduled to be featured in this fall's lineup on iBN Sports.
"The CIF Southern Section is excited about our expanded relationship with iBN Sports this year," says John Costello of the CIF Southern Section. "More games featuring more different schools will be available on the world wide web than any time in the Section's 97 year history.  Our growing relationship with iBN Sports also means we will be able to increase revenue distribution to the host school for each webcast.  Both are very important to our member schools."
The new agreement is not limited to football. iBN Sports will also cover such high demand sports as girls volleyball, softball, soccer and basketball as well as other boys sports like soccer, basketball and baseball.
"We are very excited about expanding our coverage of high school sports in the CIF Southern Section. This is where iBN Sports got its start and it remains the core of our business as we continue to grow," says John Mudge, CEO of iBN Sports. "The higher volume of games will allow us to source more content to our affiliates and take advantage of our media partnerships in television, radio and web."
iBN Sports will also be covering high school sports in the CIF LA City Section and the CIF North Coast Section. The terms of those agreements will soon be announced.
About iBN Sports
iBN Sports is an internet-based television broadcast network providing world class coverage of live sports, archived footage on-demand, news, highlights and other unique programming that reveals the compelling stories of the sports world. Current and past programming has included professional and amateur sports alike from local high schools to international federations. A sampling of these sports includes: mixed martial arts (MMA), Independent Baseball, Pro Cycling, boxing, surfing, skateboarding, snowboarding, motocross and high school football, basketball and baseball. iBN Sports markets and distributes sports content through its alliance of global media partners, sports channels, clubs, governing bodies, sponsors, radio, television, print, restaurant chains, and web partners. Production and content are driven by an experienced group of Hollywood branding, design, and media experts. iBN is headquartered in Orange County, California and operates worldwide through its partnerships and affiliates.
###