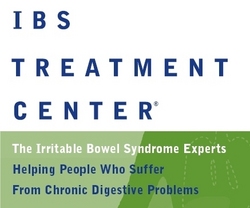 Irritable Bowel Syndrome treatment success at the IBS Treatment Center has been very high -- the vast majority of patients find relief. This new testing will bring us even closer to 100% success
Seattle, WA (PRWEB) May 13, 2008
Irritable Bowel Syndrome is a symptom-defined condition characterized by abdominal pain associated with diarrhea, constipation or both. Irritable Bowel Syndrom (IBS) can be caused by a host of different underlying conditions, sometimes in complex combinations. The IBS Treatment Center, the leading medical clinic for the successful treatment of IBS, provides effective treatment for patients with IBS symptoms including diarrhea, constipation, abdominal pain, gas and bloating. New testing using Nobel-Prize winning PCR technology now available will provide even better diagnosis and treatment.
"Irritable Bowel Syndrome treatment success at the IBS Treatment Center has been very high -- the vast majority of patients find relief. This new testing will bring us even closer to 100% success," said Dr. Wangen, founder and Chief Medical Officer at the IBS Treatment Center.
Testing for all the conditions that can cause IBS symptoms, such as food allergies, microbial imbalances or infections, parasites, and a variety of other conditions, is simply not available to most physicians using standard laboratories. Standard care for IBS is limited to ruling out more serious conditions, like cancer, and offering generic health recommendations, like more fiber. The IBS Treatment Center is committed to successfully treating IBS by using the best available testing to find the cause or causes. For years, leading medical laboratories specializing in the necessary testing have partnered with the IBS Treatment Center to enable collection of the information required to correctly diagnose the cause or causes of IBS symptoms. Now new testing available at the IBS Treatment Center allows for heretofore unavailable detail and specificity that makes definitive diagnosis of the underlying condition more accurate and better than ever.
Until recently the best testing available for determining which microbes affect the patient's intestines was limited by a need to grow the microbes in culture. This meant that microbes that can't survive in the presence of oxygen, or have highly variable excretion rates were very hard or impossible to detect. The new testing offered by the IBS Treatment Center detects the DNA of the organisms using Nobel Prize-winning PCR technology. This testing enables the physician to know if the patient has an infection, understand the balance of necessary, healthy bacteria, and even know if microbes are carrying drug-resistant genes.
This new testing is the perfect compliment to the suite of testing already available from the IBS Treatment Center. Anyone with IBS can receive appropriate testing at the IBS Treatment Center, the leading medical clinic for Irritable Bowel Syndrome treatment. Patients from across the United States and around the world are encouraged to be seen at the IBS Treatment Center in Seattle, WA.
About IBS:
IBS is defined by symptoms that include: abdominal pain or discomfort associated with either diarrhea, constipation, or both, and often with gas, or bloating. It affects up to twice as many women as men, and is second only to the common cold as a cause for worker absenteeism. Up to 20 percent of the population suffers from IBS, according to the National Institutes of Health. A collection of relevant peer-reviewed research on the causes of the symptoms that make up IBS is available at Innate Health Foundation Research Page.
About the IBS Treatment Center:
The IBS Treatment Center is a medical clinic in Seattle, Washington USA. It is proud to serve patients from across the North America, as well as those who have chosen to travel from as far away as Thailand and New Zealand. With a focus on IBS and related digestive disorders, the IBS Treatment Center achieves unmatched success in treating patient diagnosed with IBS. Information about the clinic is available online at http://www.IBSTreatmentCenter.com.
About Dr. Stephen Wangen:
Dr. Stephen Wangen is a state licensed and board certified physician. He received his doctoral degree in naturopathic medicine from the internationally renowned Bastyr University. He specializes in digestive disorders and food allergies and has first-hand experience with IBS, having been diagnosed with it in 1994. He subsequently cured his digestive problems by correctly diagnosing and treating the physiological conditions causing his IBS symptoms. Due to a long history of success in treating common digestive disorders and the tremendous need for a clinic focused on the treatment of digestive disorders and irritable bowel syndrome, he founded the IBS Treatment Center in 2005, where he serves as the Chief Medical Officer. He wrote the groundbreaking book on treatment of IBS -The Irritable Bowel Syndrome Solution; and the soon-to-be published book - Healthier Without Wheat: A New Understanding of Wheat Allergies, Celiac Disease, and Non-Celiac Gluten Intolerance.
Dr. Wangen serves on the Board of Trustees for the Gluten Intolerant Group of North America, a nonprofit organization dedicated to supporting and advocating for people with gluten intolerance. He is also the Research Director for the Innate Health Foundation, a public charity devoted to supporting the IBS and food allergy communities through education, research, and financial support.
###