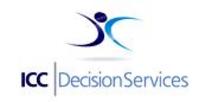 New York, NY (PRWEB) October 15, 2007
How do you know that mystery shoppers are really visiting your stores? How do you know that the results obtained are credible? These are questions that marketing professionals must struggle with when setting up a mystery shopping program. That's why retail professionals across the country will join David Rich Wednesday, October 17 in a Webinar to discuss ways to assure their mystery shopping programs are credible and dependable. David Rich is president and CEO of ICC/Decision Services, an industry-leading cutting-edge firm that provides reliable, results-oriented programs for its clients.
David will discuss the importance of data integrity to a mystery shopping program and review industry best practices in designing and running a program that has data integrity.
WHO: David Rich will lead the free program.
WHEN: Wednesday, October 17, 1:00 – 1:30 PM EDT
WHERE: To register, go to https://www.gotomeeting.com/register/880987798
ICC/Decision Services was founded in 1979 to design and execute Customer Experience Management programs. ICC/Decision Services offers a wide range of qualitative and quantitative business tools, including mystery shopping, customer/employee satisfaction, and custom business solutions. The company is headquartered at 45 West 21st Street, New York, NY 10010, U.S.A. Phone: (800) 444-1717. E-mail: info @ iccds.com. More information is available at http://www.iccds.com.
# # #