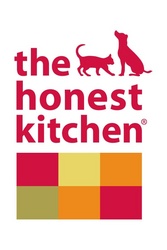 Ice Pups are a fun and unique way for pet owners to reward their favorite four-legged friends and are truly a revolution in puppy pampering
SAN DIEGO (PRWEB) June 17, 2008
"Ice Pups are a fun and unique way for pet owners to reward their favorite four-legged friends and are truly a revolution in puppy pampering," said Lucy Postins, co-founder and lead nutritionist for The Honest Kitchen. "We are thrilled to welcome Ice Pups back into our family of all-natural holistic pet products in a larger size and new eco-friendly packaging. Ice Pups are a treat pet owners can feel good about giving."
Ice Pups are make-at-home treats that are easily prepared by combining the Ice Pups mix with warm water and then freezing. The new size makes nearly 30 trays of ice cubes to help your dogs chill out all summer long. The result is refreshing and cooling tasty treats that are perfect for warm summer days, puppy parties or an icy delight after a long walk or hike.
Like all The Honest Kitchen products, Ice Pups are made from 100 percent organic human food grade ingredients including, hormone and antibiotic-free chicken and turkey, non-GMO asparagus, watercress, parsley, dandelion and real honey. In contrast to other frozen dog treats available, Ice Pups contain no grains, by-products, salt, sugar, artificial flavors, preservatives or fillers of any kind.
The Honest Kitchen pet food is available at more than 1,000 resellers in the U.S. and Canada as well as online at http://www.thehonestkitchen.com.
About The Honest Kitchen
The Honest Kitchen is a line of holistic dehydrated, raw, human-grade pet food. Founded by Lucy and Charlie Postins in 2002, The Honest Kitchen provides natural and organic pet food products that promote nutritional awareness, environmental responsibility, and a sustainable community. All of their products are packaged in artistic, eco-friendly and bio-degradable boxes. For more information, please visit http://www.thehonestkitchen.com.