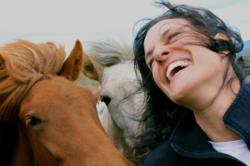 Reykjavik, Iceland (PRWEB) December 01, 2011
Increased northern lights activity and phenomenal nature make Iceland a must-see in 2012. For those who want to experience this award-winning destination up close, Icelandic travel agency Nordic Visitor is now offering a special Early Bird discount on all summer self-drive vacation packages.
Located just below the Arctic Circle, Iceland is by no means the most northerly landmass on earth, but as an unforgettable and adventurous travel destination, it's on top of the world.
Recently voted as Top Country in Lonely Planet's "Readers' Choice Best of Travel 2012" awards, Iceland was also named as a "Best Trip for 2012" by the editors at National Geographic Traveler magazine. What's more, Iceland's capital, Reykjavik, was chosen as Top City in the Lonely Planet poll, edging out Lisbon and Istanbul.
Of course, this "land of fire and ice" has been no stranger to the travel spotlight in recent years. Following the steep depreciation of Iceland's currency in 2009, the country was selected as one of Lonely Planet's "10 Best Value Destinations" for 2010 and was called a "Destination to Watch" that same year by USA Today, who also named Iceland as a "Top Travel Destination" for 2011.
So what makes this small Nordic nation such a travel hotspot?
Besides the favorable exchange rate for visitors, Iceland offers unsurpassed access to amazing natural phenomena, such as the famous attractions along the Golden Circle route just an hour's drive or bus ride from Reykjavik. In less than eight hours, visitors can stand below spouting geysers, feel the mist of a giant waterfall and walk among old Viking stomping grounds in a tectonic rift valley at Thingvellir National Park—and still be back in time for a gourmet dinner in downtown Reykjavik.
In the coming year, visitors can expect even more natural wonders as Iceland undergoes two "maximum cycles": one that is expected to produce more intense northern lights and one that may result in increased volcanic activity. As the world was reminded by the Eyjafjallajökull eruption in 2010, Iceland is a country still in the making, and few other destinations offer the same opportunities to witness the earth in action.
While Iceland's unique nature is the biggest draw for visitors, Reykjavik's lively downtown also offers plenty of charms: a bustling nightlife and music scene, the new Harpa concert hall, a busy shopping street with chic boutiques, relaxing thermal pools and spas, beautiful mountain views, various museums and a surprising assortment of cafes and coffee houses—most of which offer free Wi-Fi.
For those who've added Iceland to their bucket list for the New Year, Icelandic travel agency Nordic Visitor is now offering an Early Bird Special through December 31st on all self-drive packages in Iceland with arrivals between May and September 2012. These packages, including accommodation and rental car, give travelers the freedom to explore Iceland's wonders at a more flexible pace.
On top of the special 15% discount, Nordic Visitor also provides self-drive customers with a free GPS navigation system and two authorized drivers for no additional charge along with a personalized itinerary, Iceland Road Atlas, detailed map, temporary cell phone, 24-hour emergency assistance and more.
About Nordic Visitor: With offices in Iceland, Norway and Sweden, Nordic Visitor is a fully-licensed travel agency and DMC offering unforgettable travel experiences in the Nordic countries. Staffed by local travel experts, Nordic Visitor specializes in tailor-made itineraries that cater to customers' diverse needs and interests. Vacation packages include self-drive holidays, city breaks, northern lights tours, honeymoons, wilderness safaris, fjord cruises and much more. http://www.nordicvisitor.com
###